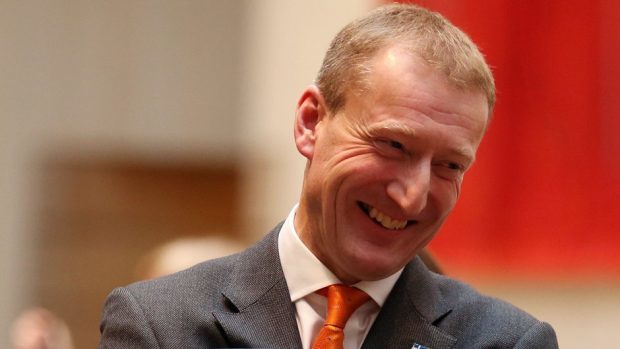 A group dedicated to winning self-governing powers for Shetland has endorsed Tavish Scott ahead of the Scottish election.
Wir Shetland urged its supporters to back Liberal Democrat candidate Mr Scott because of his "vast experience" and "in-depth understanding of local issues".
The group's chairman, John Tulloch, also praised Mr Scott's "inspiring" speech at the party's spring conference in Edinburgh, where he called for Shetland to be given the option to break away from Scotland if the SNP force another independence referendum.
Mr Scott has repeatedly called for a "real debate" about how the northern isles are governed in the future.
Mr Tulloch said: "Tavish made an inspiring speech on local powers to the Scottish Lib Dems conference, in which he set out his proposed Plan for the Islands and asserted Shetland's right to decide for itself whether to join an independent Scotland.
"A conference resolution was subsequently passed, calling for, among other things, the implementation of the Liberal Democrats Home Rule and Community Rule Commission Report, 2012, as presented to the Smith Commission.
"He is a vastly experienced, senior Scottish politician, a local man with an in-depth understanding of local issues who has represented Shetland for 16 years."
The other candidates running in the Shetland constituency include the SNP's Danus Skane, the Conservative's Cameron Smith and Labour's Robina Barton.