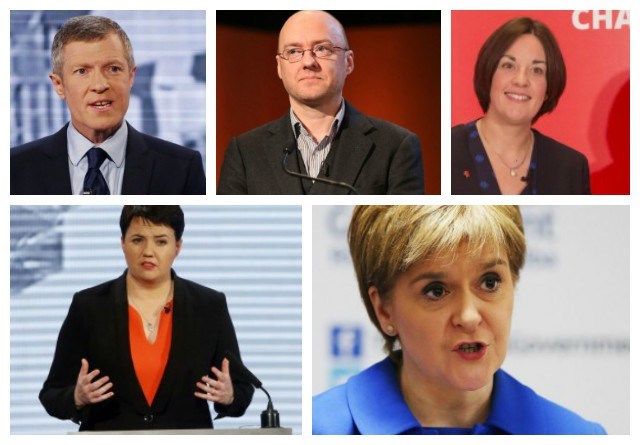 Scotland's political leaders will clash tonight in the second televised debate of the election campaign.
Nicola Sturgeon, Kezia Dugdale, Ruth Davidson, Willie Rennie and Patrick Harvie will all take to the stage at Edinburgh's Assembly Rooms following a dead heat in the first on-air discussion last week.
Kicking off at 8pm, the debate is expected to yield fireworks over the ensuing two hours as leaders face a cross examination, as well as questions from the audience.
UKIP leader David Coburn, who has not been included in the debate, is instead offering his personal analysis via the live-streaming video app, Periscope.
The party heads are expected to clash over how to use new tax and spending powers, as well as the future of the Union and the SNP's controversial Named Persons policy.
The prospect of Britain voting to leave the European Union is also expected to feature.
As well as coverage in tomorrow's Press and Journal, our Scottish Political Correspondent Andrew Liddle will be tweeting updates from @PJ_ALiddle
We will also be scoring the party leaders' performances out of 10 and offering analysis after the debate finishes.