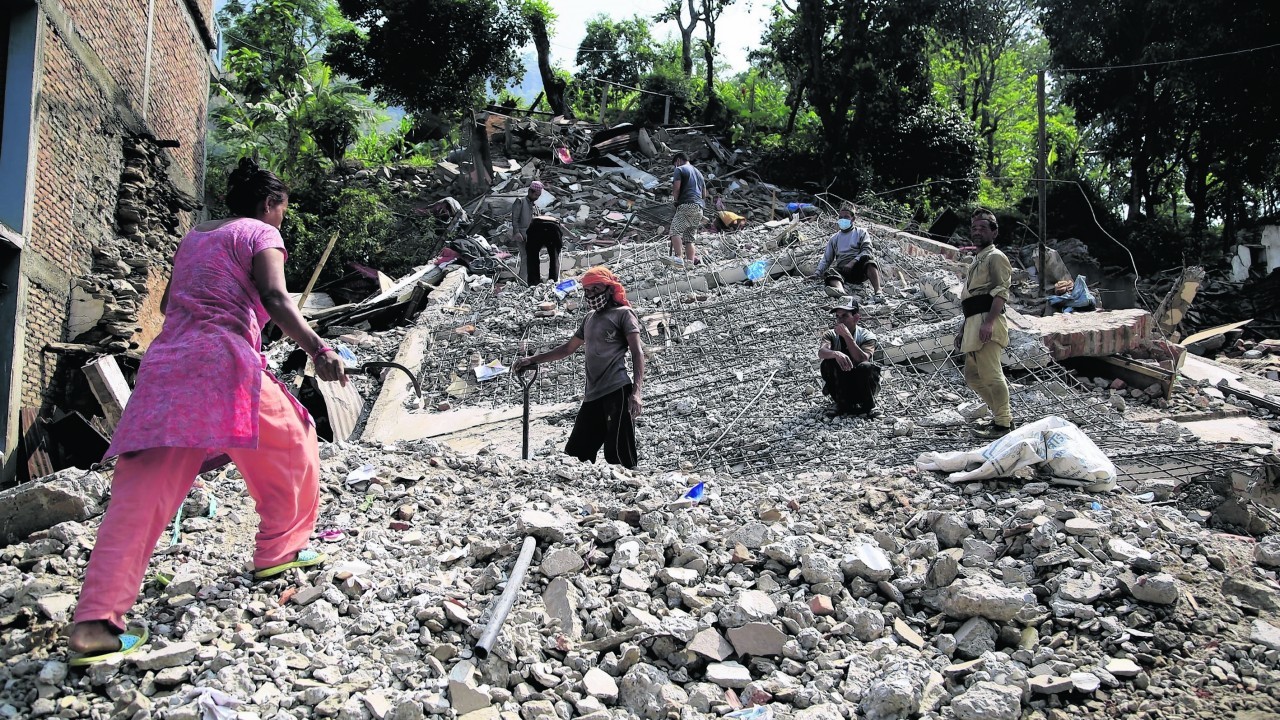 A UK government minister has praised the success of the relief effort in the wake of the Nepal earthquake a year on from the tragedy.
MPs marked the anniversary of the 7.8-magnitude shock last April with a debate in the House of Commons.
The emergency disaster relief operation included the deployment of a 100-strong UK international search and rescue team.
Among them were members of the Scottish Fire and Rescue Service, including officers from the north-east, as well as a specialist dog.
They were sent to an area east of Kathmandu to provide first aid, search the rubble for trapped survivors and make a hospital safe.
International Development Minister Desmond Swayne said the success of the effort lay in the fact it was built on millions of pounds spent in advance over the years.
He told MPs in the chamber: "People imagine that after an earthquake all of a sudden from nowhere come resources, with highly trained people with sniffer dogs and so on.
"But clearly there has to be effort and investment in the core costs of organisations throughout the year so they are ready when there is an earthquake.
"Let's face it, an earthquake in Kathmandu was no surprise to anyone, but the success was based on the fact that we prepositioned supplies and rehearsed volunteers in their distribution.
"We trained people to be first responders and for search and rescue. We put a blood bank in place. We created the logistical space, equipment and warehousing at the airport."
Labour MP Gareth Thomas, who represents a north-west London constituency, also highlighted the British contribution to the search and rescue effort once reports of the earthquake had become clear.
But he voiced concern at the slow pace of reconstruction in Nepal since the disaster.
Mr Swayne said he shared his frustration, adding: "The focus has to be on reconstruction and on building back better.
"Principally, the Nepalese must deal with their stifling bureaucracy and the problems that stand in the way of foreign investment.
"That is the only long-term solution for Nepal. It must deal with the problems of governance and endemic corruption."
The earthquake struck at midday on April 25 about 47 miles north-west of Kathmandu and there were more than 300 aftershocks.
Almost 9,000 people were killed, more than 20,000 injured and one million homes destroyed.