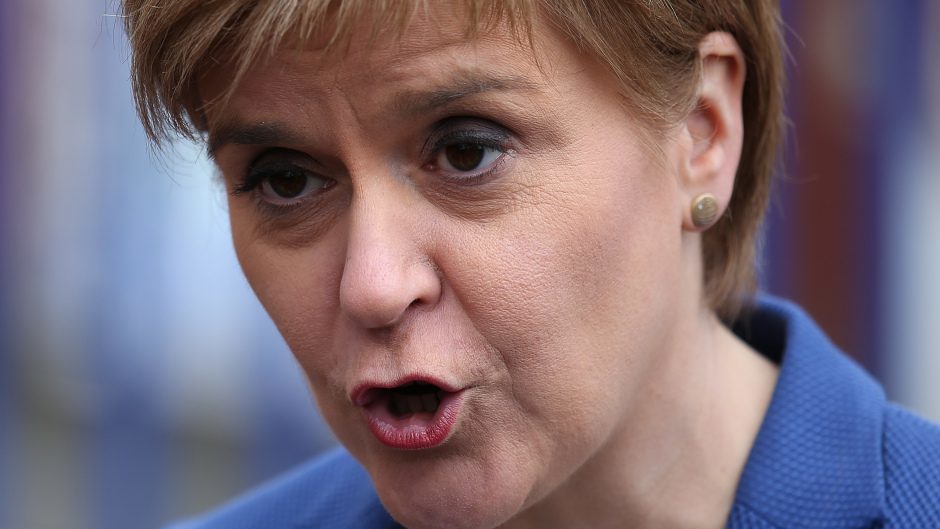 Nicola Sturgeon has indicated she would not oppose a second referendum on Britain's status in the European Union if Brussels were to renege on David Cameron's renegotiation.
In an interview with the Press and Journal, the first minister said she would not "stand and be the only barrier" to a re-run of the vote after June 23 if there is "overwhelming demand".
The Prime Minister has touted his flagship renegotiation, which includes pledges that Britain will no longer be subject to "ever closer union", as a key reason for people to vote to Remain.
But pro-Brexit campaigners have raised fears that the European Parliament could change or even veto the prime minister's opt-outs with Brussels if the country chooses to remain in the EU.
Ms Sturgeon said: "My view on these things is rooted in the democratic principle that I talk about when I talk about an independence referendum.
"These things should be driven by public opinion so if there's overwhelming demand for a referendum on the European Union then I guess that should be listened too.
"It's not a priority of mine, this referendum on the EU.
"I'm not going to argue for something I don't believe is necessary but equally – and I suppose this would apply to my opponents in the case of an independence referendum – I wouldn't have the right to stand and be the only barrier to that if there was public demand."
Polls have suggested a narrow majority of people across the UK back remaining in the EU, with around two thirds of Scots favouring staying with Brussels.
One of the European Parliament's vice-presidents, Alexander Graf Lambsdorff, recently warned that MEPs could vote down or change Mr Cameron's renegotiation deal when they decide whether or not to back it in the event Britain votes to remain.
Ms Sturgeon added: "I hope the UK votes to stay in the EU and that settles the issue. But I suppose the same general argument applies – that these things should be driven by public opinion, not by the particular preferences of individual politicians."