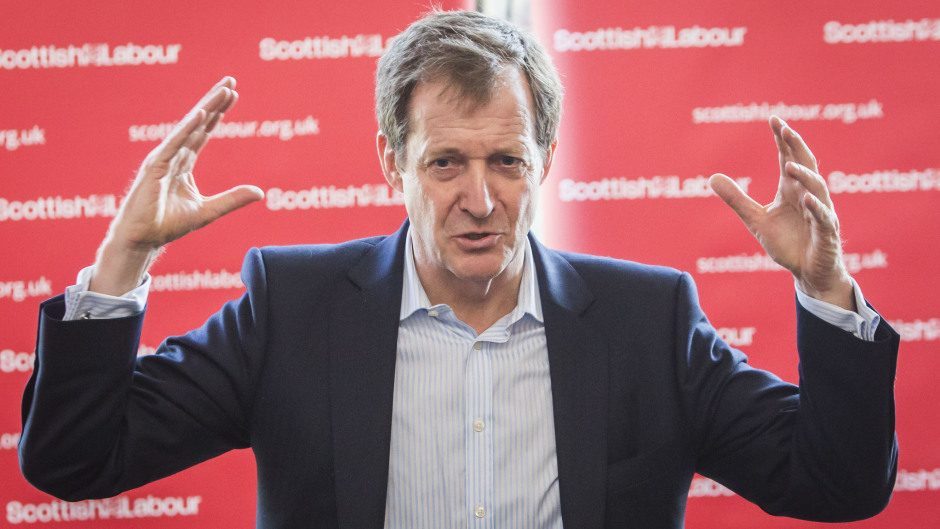 Tony Blair's former spin doctor has claimed Nicola Sturgeon would be "justified" in calling a second independence referendum in the wake of a Brexit vote.
Alastair Campbell said he is now contemplating moving to Scotland after the Leave campaign victory – and suggested the country could break away from the rest of the UK.
The former Downing Street director of communications and strategy, who resigned in 2003 in the wake of the Iraq War, also lavished praise on Ms Sturgeon – as well as counterparts Tory leader Ruth Davidson and Labour leader Kezia Dugdale.
He said he has "more respect for all three of the Scottish women leaders than for the leaders down here".
Polls have suggested voters may be switching sides to back independence in the wake of the Brexit vote – but Mr Campbell is one of the first high-profile non-SNP politicians to suggest a second referendum is "justified".
In an interview with Christian Today, Mr Campbell said: "I certainly feel I have more in common with Nicola Sturgeon's Scotland than with Boris Johnson's England.
"I feel I have more respect for her leadership than for [embattled Labour leader] Jeremy Corbyn's.
"In fact, I have more respect for all three of the Scottish women leaders than for the leaders down here."
The Campbell family are now "seriously talking about moving to Scotland", he said.
The former political journalist and active mental health campaigner added: "I feel British and Scottish. I don't feel English.
And I just think Scotland is just really exciting at the moment.
"And its politics are lively and engaging… And I certainly think Sturgeon is justified to have a second referendum and I think there will have been a shift.
"I've always felt British, Scottish, northern, European – in that order.
"But I think the European thing has gone up.
"I'd be very happy to be Scottish and European. I'd hate not to be British… But I can see Scotland going."
Mr Campbell said he felt "quite depressed" and "anxious" about the result of last week's referendum.
He claimed that even after a Brexit vote the situation was "still a game" for senior Leave campaigner Mr Johnson – a situation he branded "nauseating".