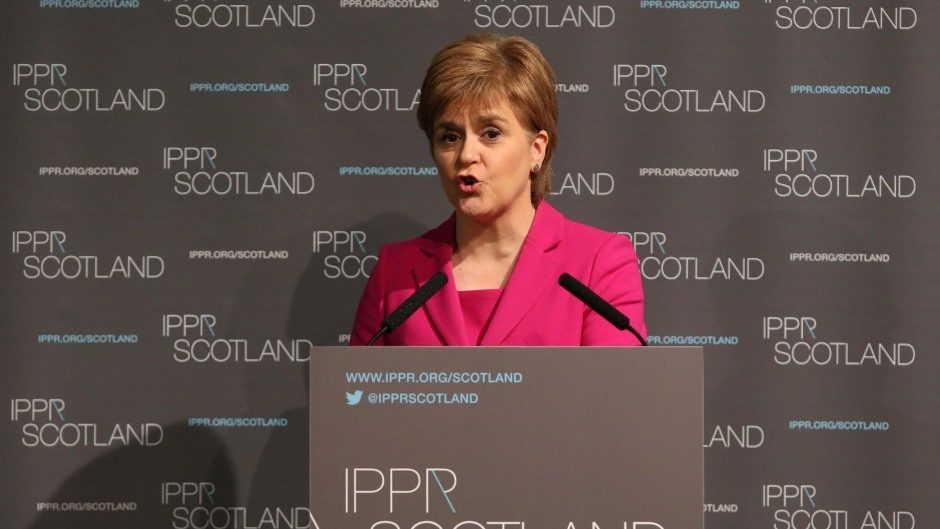 Politicians love setting tests.
It is a useful way to show a statesmanlike consideration for issues that, more often than not, are fraught with ideological passions.
The tests are set in a way that they can neither be passed nor failed – and the politician can just do what they want anyway.
Gordon Brown – another favourite of the IPPR, who hosted Ms Sturgeon yesterday – was the master of this.
The then-chancellor's five tests to decide whether to join the euro might have been hastily cobbled together in the back of an American cab, but they served a purpose.
Mr Brown did not want the UK to join the euro, but to say so was unacceptable.
He therefore devised the tests as a mechanism that would keep joining the single currency on the table, but make it practically impossible.
When he left office in 2010, the tests for joining the euro had, of course, not been met.
Fast forward six years and not only is joining the single currency off the table, but we are paying the bill and leaving the restaurant.
Mr Brown is now a private citizen, save for his occasional stalking of the stage – like a character from an Edgar Allan Poe story – at times of national crisis.
Yet the tactic of the self-imposed test endures.
As Ms Sturgeon showed yesterday, the five tests are back.
Critics, of course, will argue that they are – like Mr Brown's – impossible to meet.
In the short term, they allow for options other than independence – for instance, federalism – to be considered.
But the practical difficulties in delivering such a settlement make it almost certain that independence will be the only option that could meet the five benchmarks.
Ms Sturgeon, of course, not only sets the tests but also does the marking.
It will ultimately be up to her to decide whether or not May's Brexit deal ticks none, some or all of her five boxes.
In making that decision, opinion polls will play as much of a part as cold hard economics.
Despite her intervention yesterday, the key question remains – does Ms Sturgeon think she could win another independence referendum?
It is the answer to that question which will determine whether or not the five tests are passed or failed.