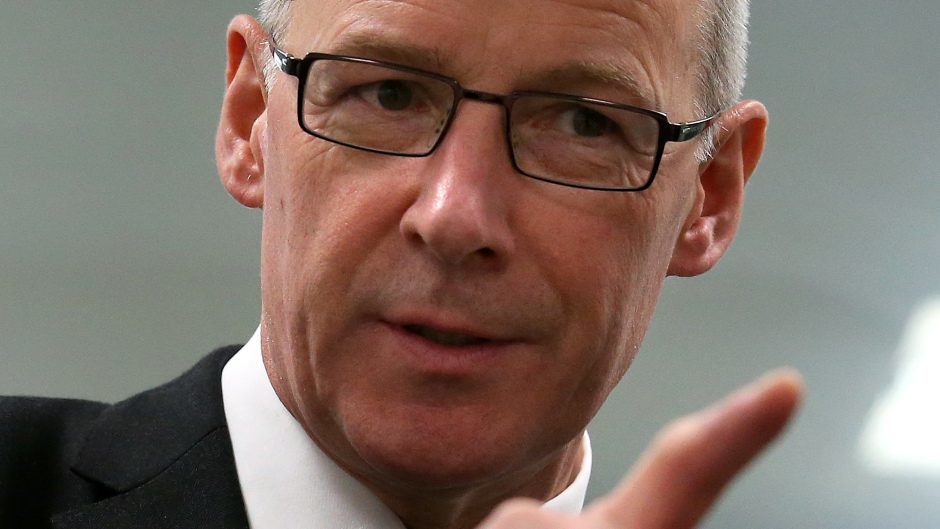 Political language is often criticised for being full of half-truths and misconceptions.
Today, however, we sink to a new low.
Spin – putting your gloss on raw information – is a term often bandied about in a negative light.
It is understandable, of course, that people should want their record to sound positive.
"Mum, I got the second highest mark in the class" and "Mum, I got three out of ten" are not mutually exclusive.
But I know which one I would – and did – go for.
The same is true for politicians. Few people would either want or expect their leaders to deliberately do down their own achievements.
Yet when you are being forced to try to make a positive out of words such as "benign", you are desperate – and it shows.
Orwell, who I imagine would have taken something of an interest in the named person scheme himself, said political language was designed "to give an appearance of solidity to pure wind".
That is often the case – and never in the history of political discourse has the word "benign" taken on such an exultant meaning as yesterday.
You will not see the slogan "Vote Nicola Sturgeon Benign for Scotland" or "Vote Ruth Davidson for a Benign Opposition" because, frankly, it just sounds silly.
"The Benign Revolution" is unlikely to be as historic as the Blair Revolution.
When John Swinney "welcomed" the judges' verdict that the "aims of the legislation are legitimate and benign" he was not giving the appearance of solidity to pure wind – he was calling a tornado a tower block.
Or as Murdo Fraser MSP put it on seeing the education secretary's comments: "But apart from that, Mrs Lincoln, how did you enjoy the play?"
There is no doubt that the aims of the named person scheme are "legitimate" and "benign".
Indeed, there is a proper case to be made that it could be far more than that – "good", "caring", "responsible", "innovative".
But by refusing to acknowledge the issues, by engaging in patently ludicrous political language and failing to accept a damning verdict, you lose people's trust.
In the days ahead, the Scottish Government has the opportunity to redraw the more controversial parts of the legislation and get it working properly.
That will be a good thing. It won't be benign.