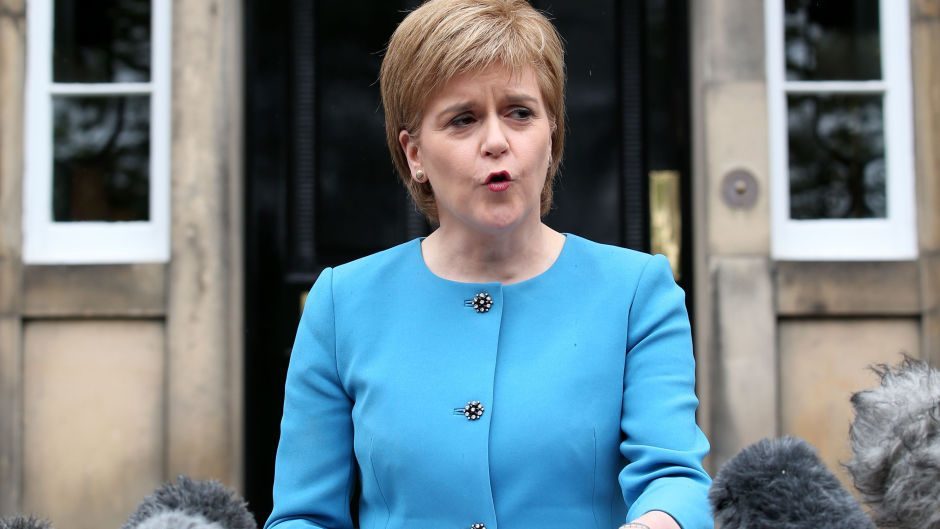 Pressure is mounting on the Scottish Government to explain why they pursued the controversial named person scheme despite the fact it contravened human rights law.
The UK's highest court ruled part of the legislation was incompatible with Article 8 of the European Convention on Human Rights.
The five judges at the Supreme Court unanimously agreed the legislation made it "perfectly possible" that a child's confidential information could be disclosed to a "wide range" of public authorities without parents' permission.
Now the Scottish Conservative's Shadow Education Secretary Liz Smith has accused the SNP administration of being either "utterly negligent" – or deliberately risking breaking human rights law.
The Scottish Government said the judgement "makes clear that the principle of providing a named person to support children and families does not breach human rights".
They have been given 42 days to rectify the legislation – which will see every child under-18 in Scotland being given a named person to monitor their welfare – and make it compatible with Article 8.
The judges – who concluded that the overall aims of the legislation were "unquestionably legitimate and benign" – said the scheme "cannot be brought into force" in the meantime.
But Ms Smith claimed First Minister Nicola Sturgeon should admit "she got this wrong".
The Tory MSP said: "The SNP was told consistently that plans to share children's confidential details were wrong.
"But critics were just brushed aside and told they were scaremongering. We now need to know how it was ever allowed to get to this stage.
"(Then SNP Children's Minister) Aileen Campbell told MSPs only a few months ago that plans to share information were 'proportionate and appropriate'.
"The Supreme Court has blown that out of the water – it's clear they are in fact disproportionate and inappropriate.
"Either the Scottish Government knew it risked breaking human rights laws and went ahead anyway, or didn't realise – in which case it has been utterly negligent.
"The SNP needs to stop the arrogance and accept these plans were wrong.
"Until it does, nobody can trust this Scottish Government any more to put the best interests of families before its own political ends.
"Nicola Sturgeon has to make it clear – she got this wrong."
Tory MSPs have now fired off a series of questions to ministers demanding to know whether or not the Scottish Government took legal advice when drafting the named person legislation, when it was received and whether it will be published.
A Scottish Government spokeswoman said the Supreme Court had made "clear that the principle of providing a named person to support children and families does not breach human rights" – and said the policy had been supported by a majority of MSPs when voted on in June.
She added: "The ruling requires us to provide greater clarity around information sharing and we will start work on this immediately so we can make the necessary legislative amendments.
"Ministers remain absolutely committed to the named person policy and the Scottish Government will work closely with local authorities, health boards and other key public service partners to ensure that those performing the role have the support and guidance they need ahead of implementation."