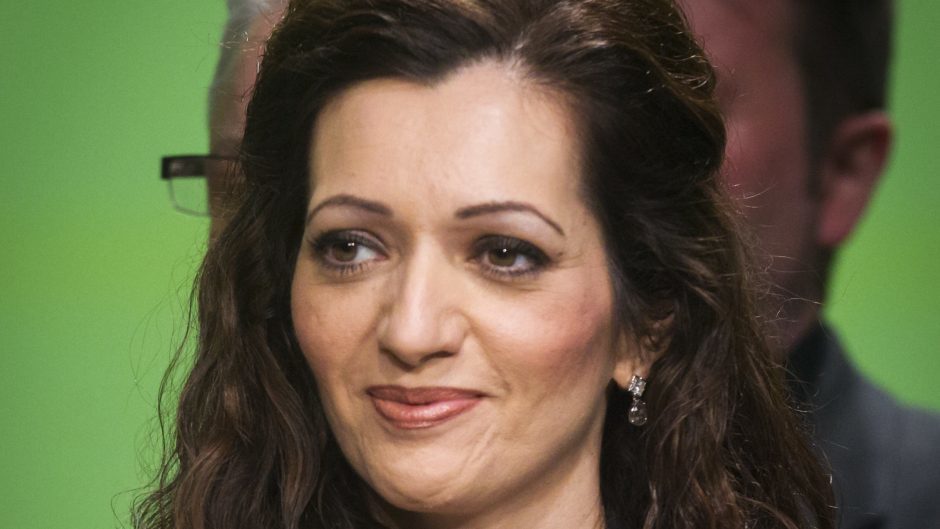 An SNP candidate in Perthshire is being probed by the Law Society over allegations of professional misconduct.
The investigation into Tasmina Ahmed-Sheikh, who is the incumbent in Ochil and South Perthshire, is understood to relate to her time working for a Glasgow law firm, the Scottish Daily Mail reports.
Ms Ahmed-Sheikh said she is aware the Law Society is looking into "administrative matters" that have been raised in connection with her work at her former firm.
She was formally confirmed as the Westminster candidate for the Perthshire seat on Thursday – and has vowed to continue seeking re-election.
But First Minister Nicola Sturgeon is under pressure to suspend the former solicitor in light of the allegations.
Ms Ahmed-Sheikh, who was elected as an SNP MP during the party's extraordinary Westminster surge two years ago, is defending a 10,168-vote majority in Ochil and South Perthshire.
She is a prominent figure in the party and sits on its decision-making body, the national executive committee, as its women's and equalities officer.
In a statement released on Friday morning, Ms Ahmed-Sheikh said: "I'm proud of my 17-year career in the legal profession.
"I am aware that issues have been raised with the Law Society in relation to administrative matters during my time at my former firm.
"The Law Society has a duty to uphold professional standards and they must be allowed to do so without prejudice.
"In the meantime, I'm getting on with fighting this election campaign and seeking re-election to stand up for the people of Ochil and South Perthshire."
James Kelly, Scottish Labour's general election campaign manager, has written to the SNP leader demanding clarity, including whether the party hierarchy knew about any investigation before Ms Ahmed-Sheikh was approved as a candidate.
"Nicola Sturgeon must make it clear if she will continue to support Mrs Ahmed-Sheikh as an SNP candidate, and in the wake of a series of scandals it once again raises questions about the party's vetting process," he said.
"Voters on June 8 have an opportunity to reject Tasmina Ahmed-Sheikh at the ballot box and get a Labour MP who will fight against another divisive independence referendum."
Murdo Fraser, for the Scottish Conservatives, said: "If an investigation has been launched, then the SNP should do exactly as they did with their former MP Michelle Thomson and suspend Tasmina Ahmed-Sheikh immediately."
A spokesman for the SNP said: "The party is aware that administrative matters relating to Tasmina's time at her former firm are being looked into.
"Hundreds of issues are raised with the Law Society every year and it is right that they investigate them.
"She has co-operated fully and is continuing her campaign to be a strong voice for the people of Ochil and South Perthshire."
A spokeswoman for the Law Society of Scotland refused to comment.