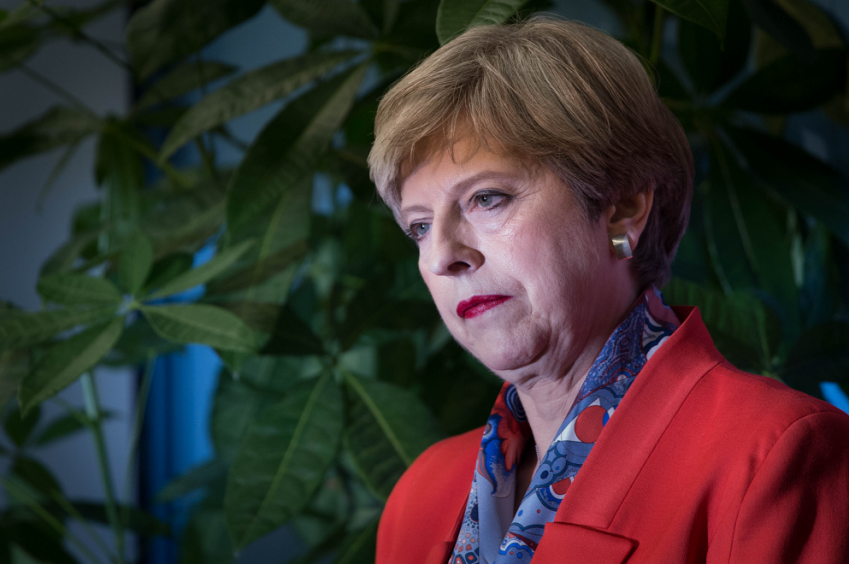 North-east Tories have dismissed talk about Theresa May's future as prime minister as "unnecessary speculation".
Some senior Conservatives have criticised her vow to fight the next general election, with party veteran Lord Heseltine branding it unrealistic.
Former party chairman Grant Shapps also intervened, claiming it was "too early" for the prime minister to speak about going "on and on" like Margaret Thatcher.
But Gordon MP Colin Clark said it was important for the party to get behind its leader and for the Conservatives to be seen as a "sound and strong government".
West Aberdeenshire and Kincardine MP Andrew Bowie concurred, insisting the prime minister was doing a "very good job through a very difficult time".
And Aberdeen South MP Ross Thomson said there was no appetite for a change of leadership within the party, adding it would make the UK look "weak in relation to Brexit".
After losing the Conservative majority in June's snap election, Mrs May told backbenchers she would continue to serve as long as the party wanted.
But on her visit to Japan, she insisted she was not a "quitter" and set out her intention to lead the Tories into the 2022 contest.
Her remarks came after reports she was preparing to stand down the day before the UK leaves the EU in 2019.
She added yesterday: "There is a long-term job to do – we stand at a really critical time in the UK."
However, Tory peer Lord Heseltine said he did not think there would be an appetite, particularly in the parliamentary party, to "re-run" this year's vote, adding: "I don't think it's realistic."
Mr Bowie, on the other hand, argued the parliamentary party was united behind Mrs May.
He added: "All this talk of changing leader is unhelpful in the present climate."
Mr Clark said: "What's important is the Conservative party gets behind its leader and we are seen to be a sound, strong government.
"This is just unnecessary speculation just now. There have been no tearoom conversations about leadership challenges."
Mr Thomson maintained it was a time for stability.
He added: "I don't think there's any appetite within the country, let alone the party, for there to be any kind of change in leadership right now. It would make us look weak in relation to Brexit."
Asked about her future beyond that, he replied: "It's a matter for Theresa May. If she says that's what she wants, that's absolutely her right."