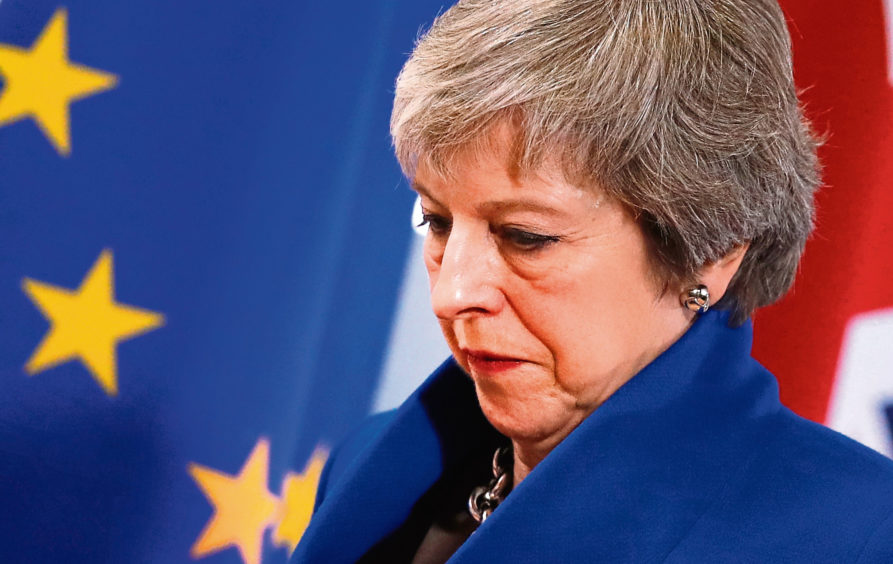 Theresa May faces a critical test in the Commons today when she seeks to convince MPs and government ministers to stay on board with her Brexit strategy.
The prime minister will get to her feet in the Commons chamber around 1pm to update MPs on the progress of negotiations with the European Union on amending the controversial Northern Ireland "backstop" in the withdrawal agreement.
The update comes amid continuing rumours that Conservative trio, Amber Rudd, Greg Clark and David Gauke will defy government policy, in breach of Cabinet collective responsibility, to back moves to extend Article 50 – which would prolong Britain's membership in the EU.
There was speculation that up to 100 Tory MPs – including as many as 20 ministers – could be prepared to join them as patience among MPs opposed to no-deal is stretched to breaking point.
Mrs May, who has been in the Egyptian city of Sharm el-Sheikh for an EU-Arab states summit, was asked on Monday whether she would sack disobedient ministers or bow to pressure to extend Article 50, but insisted she would do neither.
She said: "An extension to Article 50, a delay in this process, doesn't deliver a decision in Parliament, it doesn't deliver a deal. All it does is precisely what the word 'delay' says.
"Any extension of Article 50 isn't addressing the issues.
"We have it within our grasp.
"I've had a real sense from the meetings I've had here and the conversations I've had in recent days that we can achieve that deal."
On Sunday, Mrs May told MPs they would get their chance to have a final "meaningful vote" on her deal by 12 March – only 17 days ahead of Brexit – in a move which sparked criticism from opposition MPs, fellow Tories and business leaders.
A Tory source told the Press and Journal that "a lot is riding on her performance at the despatch box".
They added: "A lot of colleagues will be watching closely what is said tomorrow, I hope that they will give the prime minister that little bit more time to secure concessions."
Meanwhile, Jeremy Corbyn will look to head off further divisions in his own party after deputy leader Tom Watson launched a "social democratic group", which he billed as a platform for moderate Labour MPs to propose policies.
He warned on Monday that there was a "crisis for the soul of the Labour Party" and insisted MPs who served Tony Blair and Gordon Brown had to have a say under Mr Corbyn's leadership.
In a further escalation, he emailed all of the party's MPs and peers asking to be copied into any new antisemitism complaints sent to Labour's general secretary Jennie Formby.
Labour sources close to Mr Corbyn played down the new group, insisting "input of policy ideas" to develop the 2017 manifesto were "welcome".