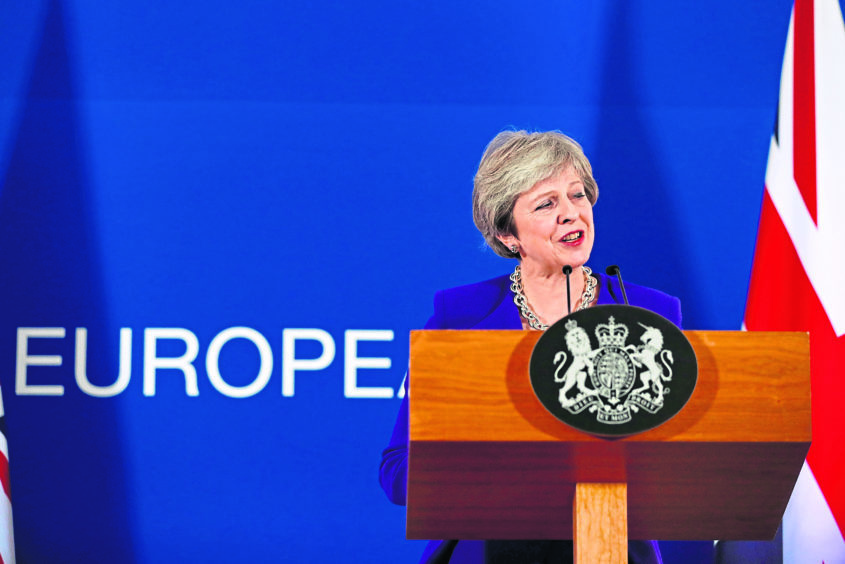 Theresa May has been accused of a "cynical last-minute attempt to buy support" for her Brexit deal after announcing a £1.6billion fund for deprived towns.
The pot is split into £1bn, divided in England using a needs-based formula, and a £600m fund that councils can bid for.
The money, which will be spread over seven financial years to 2025-2026, was described as "pork barrel politics" at its worst by the SNP's deputy Westminster leader Kirsty Blackman.
The Aberdeen South MP said: "Theresa May has serious questions to answer over this cynical £1.6bn Brexit bung, which appears to be a cynical last-minute attempt to buy support for her botched deal.
"This is pork barrel politics at its worst. Labour MPs must not be bought off by giving support to a damaging Tory Brexit deal, which we know would be devastating for jobs, living standards and the economy."
Local government spending in England would normally produce a windfall for devolved governments under the Barnett formula, calculated based on their share of UK population.
However, when pressed, a Downing Street spokesman could not say whether any Barnett formula funding would be handed to the Scottish Government and said the issue would be addressed in the chancellor's spring statement on March 13.
Ms Blackman added: "Scotland must get its fair share and not lose out like we did in the Tories' last £1bn Brexit bung to the DUP, when Scottish secretary David Mundell failed to secure a single penny for Scotland."
The prime minister's spokesman dismissed accusations of a "Brexit bung" on Monday and said the money was "absolutely not" dependent on votes.
He also confirmed that attorney general Geoffrey Cox and Brexit secretary Stephen Barclay will return to Brussels on Tuesday to continue their efforts to secure legally-binding changes to the controversial Northern Ireland backstop in the Withdrawal Agreement.
He said: "There definitely remains more work to be done, the attorney general and the Brexit secretary will be in Brussels tomorrow continuing that work."