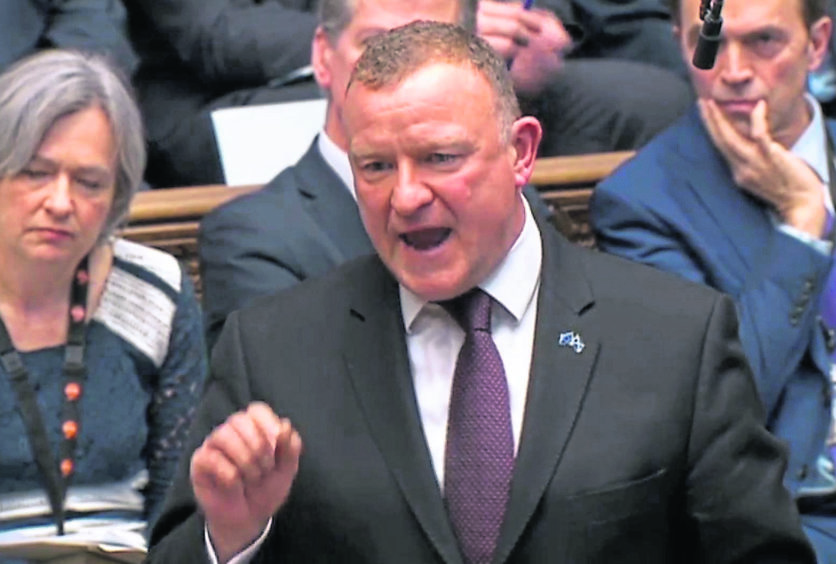 Ministers are to consider demands to refund Highland Council more than £2.5 million after the costs of the government's controversial Universal Credit welfare reforms were revealed.
Between 2016 and 2018, the local authority had to fork out an additional £670,000 to administer Universal Credit and of this, just £195,000 has so far been reimbursed by the UK Government.
Over that same period the council has had to manage an increase in rent arrears of £970,000 – up from £1.54 million in 2016 to £2.51 million in 2018.
Inverness MP Drew Hendry, who raised the matter with the prime minister and has now secured a meeting with Department for Work and Pensions, put the overall burden on the council at more than £2.5 million.
He said: "I think the issue is clear.
"The costs have been incurred by Highlands Council and there's no getting away from the fact that £2.5 million and more has been spent mitigating Universal Credit in the Highland region.
"The fact that they've been able to also identify £640,000 of extra administration costs means that there's no place to hide for ministers from the Department for Work and Pensions.
"They simply must pay that bill that they're due to pay."
Mr Hendry said he would impress upon the DWP that there will be no shirking that responsibility.
"I will be impressing on welfare minister Alok Sharma that enough is enough," he said.
"He's known about this now for months, they've had discussions on it and there is no doubt about this. They simply have to make the payment."
The SNP MP added: "If they don't settle up, council taxpayers in every household across the Highlands will be losing out, it's not just the claimants."
It was revealed last week that more than 30,000 social housing tenants who claim Universal Credit are in rent arrears.
Figures obtained by the Lib Dems found that 30,073 claimants in local authority housing across 21 of Scotland's 32 councils were in arrears at the end of January.
The Department for Work and Pensions told the Press and Journal that local authorities, such as Highland Council, have been invited to disclose any additional costs that they have incurred with Universal Credit and the department will consider repayments as part of the "new burdens funding policy".
A spokesman added: "We have been working closely with local authorities to support them as Universal Credit rolls out and they can apply for reimbursement of any extra costs associated with this."