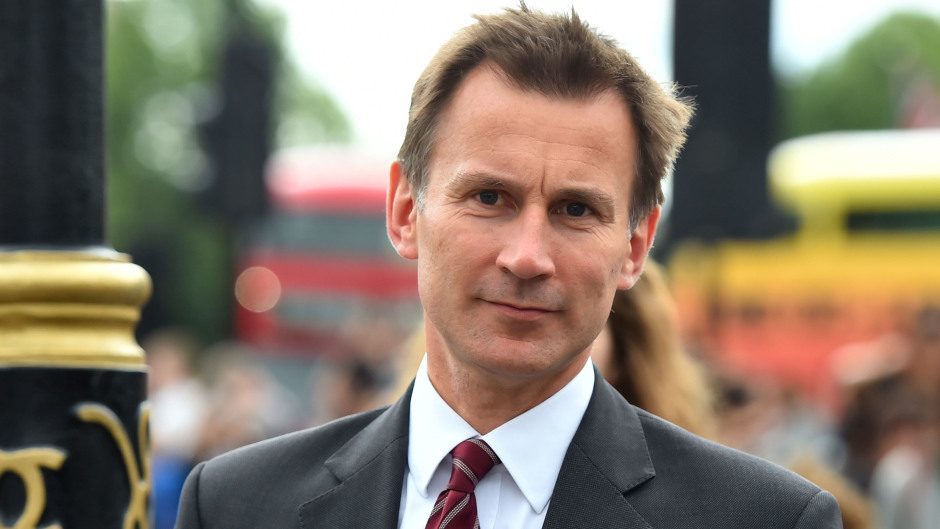 Foreign Secretary Jeremy Hunt has said he would rather the UK left the European Union without a deal than stay in the bloc.
Mr Hunt, tipped as a possible successor to Theresa May, said the UK needed to leave the EU "quickly and cleanly" in order to deliver on the result of the 2016 referendum.
The Cabinet minister, at a lunch in Westminster, also told how other countries worry that "Brexit paralysis" will prevent the UK from playing its role on the world stage.
He said: "They worry about Brexit paralysis, but I have not met anyone who has any doubt at all that Britain can make a huge success of Brexit inside the EU, outside the EU.
"They look at us as a country that is confident in our own future but they do worry about the destruction of not being able to make a decision.
"So as far as Brexit is concerned my view is very straightforward, we have to leave quickly, we have to leave cleanly."
Pressed on whether that meant leaving without an agreement, he said: "If there was a binary choice between no-deal or no Brexit I would chose no-deal because I think the democratic risk of no-Brexit ultimately is higher than the economic risk of no-deal.
"The reality really is that this parliament won't allow no-deal and I personally don't think we should go back to the country and try get a different parliament until we've left the EU, that is what we promised voters we would do at the last election and that is what they're absolutely expecting us to do."
In a thinly veiled leadership pitch, Mr Hunt also said that the next leader of the Conservative Party must be "somebody who believes in Brexit".
He said: "It has got to be somebody who believes in Brexit because that's the fundamental mission of the government at the moment.
"You have to be someone who believes – as I do and, to be honest, I think all the people who are touted as leadership contenders do – that Britain can make an extraordinary success of our post-EU future."
But Mr Hunt declined to reveal whether he would stand for the leadership when Mrs May stands down, saying only: "Wait and see."
He also told the House of Commons press gallery that the Tory party has "no future" if it just retains the voters they had at the last election.
He said: "If we want to have a majority, we have to reach out and I think that does mean we have to reach out to people who live in cities and in particular I think it means we have to reach out to young people."