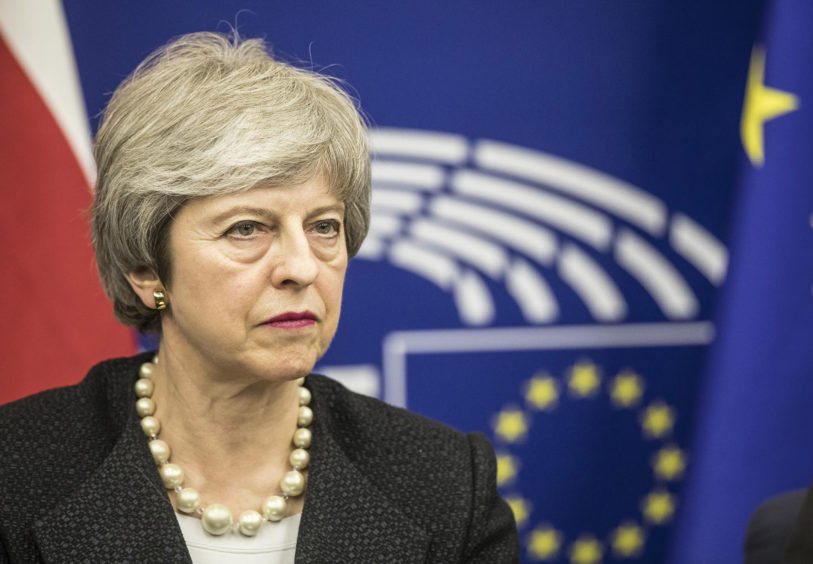 Brexit talks between the Tories and Labour on a compromise deal are "going nowhere", a senior source has said.
MPs and officials from both parties have been locked in negotiations since Theresa May's deal was defeated for a third time last month.
Mrs May is desperate for a quick compromise to avoid holding elections to the European Parliament on May 23 – but another three hour negotiation session this week broke down without a breakthrough.
One senior Tory source, close to the talks, told the Press and Journal: "Labour are just running down the clock, they want to drag it out till October and we haven't got that time, we need to get this over the line.
"To be fair Labour have seriously engaged on some things, but we need more urgency."
Rumours are rife in Westminster that the government plans to bring forward a key piece of legislation next week which would allow Mrs May to implement her Brexit deal.
But another source threw doubt on the idea, they said: "I doubt the Withdrawal Agreement Bill will come back next week, more than likely the week after which means we will definitely be taking part in the EU elections."
Commons Leader Andrea Leadsom told MPs yesterday that an announcement on when the deal will return will be made "when appropriate" following questions from the SNP.
SNP Commons leader Pete Wishart said it was "absolutely vital" that Mrs May's deal is brought back before parliament.
He said: "We know that the only item of business this government wants to bring back is another shot at their thrice-defeated Withdrawal Agreement. And who knows? According to our friends in the press, that could be happening as soon as next week."
Mrs Leadsom replied: "It is absolutely unacceptable that here we are, three years on, faced with the need to fight European elections because this House has not found it in its heart to be able to allow us to fulfill the will of the people.
"That is a great shame and is something I am personally extremely upset about, and it is absolutely vital that we bring in the Withdrawal Agreement Bill to give this House the opportunity to make progress on delivering on the will of the people."