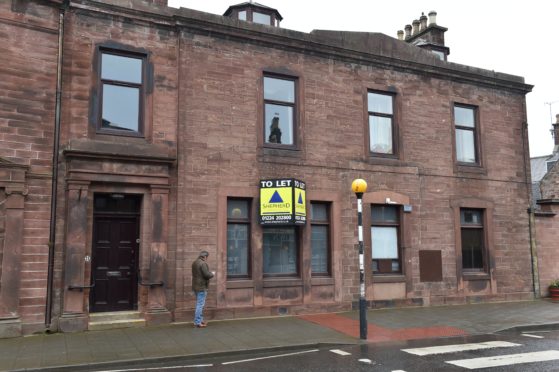 A senior UK minister has called on banks to consider rural communities when closing branches after cross-party pressure from Scottish MPs.
Economic Secretary to the Treasury John Glen pledged to "push" the industry to better protect consumers after Highlands MP Jamie Stone and Tory and SNP colleagues highlighted the plight of communities in rural Scotland.
The number of cash machines and bank facilities in Scotland has reduced significantly over the last four years, with 290 ATMs removed and a third of bank branches closing.
North MP Jamie Stone, speaking in a Westminster Hall debate yesterday, said: "For many years, having ready cash in one's purse, wallet or pocket has been fundamental to a civilised society.
"If we do not have it, we might as well go back, at least where I live, to bartering and swapping a salmon for a bag of peats or something like that.
He added: "With the best will in the world, we cannot go entirely digital or contactless in a constituency such as mine.
"There are many areas where the iPhone and iPad simply do not work and we already have precious few ATMs.
"If we do not get it right at government or bank level, it will be a fundamental failure and we will be letting down the poor and the elderly who absolutely rely on having 24/7 access to cash."
Angus Tory MP Kirstene Hair added: "Rural areas are suffering most, because when those areas lose a branch, their communities cannot simply adapt.
"Banks exist to serve all consumers, but what we are seeing is banks serving urban consumers, with rural consumers losing out."
The SNP's consumer affairs spokeswoman Patrica Gibson added: "It is important to remember that 1.3 million people in the UK do not even have a bank account, for a whole variety of reasons.
"Problems with ATM access are both a cause and a symptom of society that is moving closer to being cashless. That should give us cause for real concern."
Mr Glen, responding, issued a "call to arms to industry to think about all consumers".
He said: "Vulnerable customers must not be left behind as digitalisation changes the way we bank and pay for things.
"Of course, part of that is about ensuring that physical banking and cash remain available to people who need it — the government, regulators and industry are already taking action to ensure this.
"However, it is equally important that we redouble our efforts to ensure that all our constituents benefit from new technology. I will keep pushing industry to achieve this."