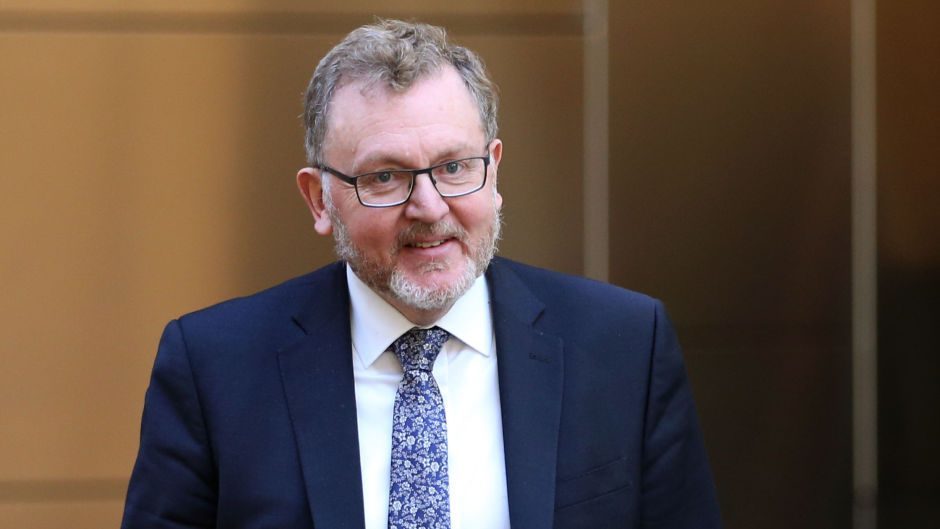 Scottish Secretary David Mundell has said he will not be supporting Boris Johnson in any of the Tory leadership votes.
Mr Mundell, who has previously said the former foreign secretary serves only "his own self-interest", made the comments as he revealed he had backed Matt Hancock in the first round of voting.
The Cabinet minister, speaking at an event in Edinburgh, said: "We're a long way from the conclusion of this race.
"Obviously Mr Johnson is the front runner. I didn't support him in today's ballot and I won't be supporting him in any future part of this process."
He added: "I want to see someone who is focused on achieving a deal in relation to Brexit. Mr Johnson said he is focused on achieving a deal but he is very clear he doesn't have any reservations about leaving without a deal.
"I have been very, very clear about my position on a no deal Brexit and how difficult that would be for Scotland.
"Now we are in a very challenging circumstance and it may not be possible to deliver a deal, certainly within the timescale Mr Johnson set, which is a very, very tight timescale to be able to get a deal through not just with the EU but with parliament by October 31."
Asked if the revelations about Michael Gove's past drug use had swayed him from casting a vote for the environment secretary, Mr Mundell said: "My decision today was nothing to do with stories that have circulated around Mr Gove."