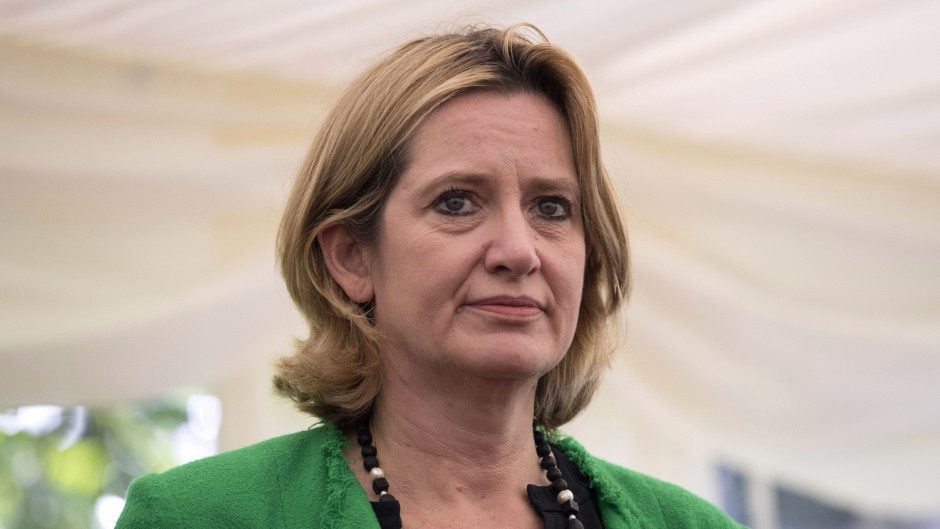 Amber Rudd has pledged she will personally review Highland Council's demand for a multi-million-pound benefit refund.
The work and pensions secretary told Highland MPs Drew Hendry and Jamie Stone that she would consider demands to refund Highland Council more than £2.5million after the costs of administering the government's controversial Universal Credit welfare reforms were revealed.
The UK Government has previously claimed that the benefit roll-out would "not leave councils out of pocket".
But, as revealed by the Press and Journal earlier this year, Highland Council had to fork out an additional £640,000 to administer the benefit between 2016 and 2018.
During that same period, the council has had to manage an increase in rent arrears of £970,000 – up from £1.54million in 2016 to £2.51million in 2018.
Ms Rudd, responding to Mr Hendry in the Commons, said: "We will investigate further and I want to reassure him that this is not finished.
"I will continue to look at it myself to ensure there is satisfaction."
Mr Hendry said it was "well past time" the government reimbursed the council nd added"The previous work and pensions minister is on record saying that no local authority should lose out financially as a result of Universal Credit.
"Yet the Highland Council continues to have to prop up the failing system with its own cash – money it can ill afford.
"It is unacceptable that Highland Council tax payers continue to pick up the bill for the UK Government's failing Universal Credit project and I will be keeping the pressure on the UK Government until this money is paid back."
Far North MP Jamie Stone used the Commons question session to call for action after the P&J revealed that more than half of disabled claimants, 2,970 people, across the Highlands have had their mobility payments reduced or stopped altogether since 2013.
The reductions come as claimants are reassessed and moved from disability living allowance (DLA) to personal independence payments (PIP).
Mr Stone said: "My constituents are losing out and it seems extremely unfair."
Work and pensions minister Justin Tomlinson pointed out than around 144,000 people nationwide received a greater allowance under PIP, and said: "We will continue to keep a real close eye on this important area".