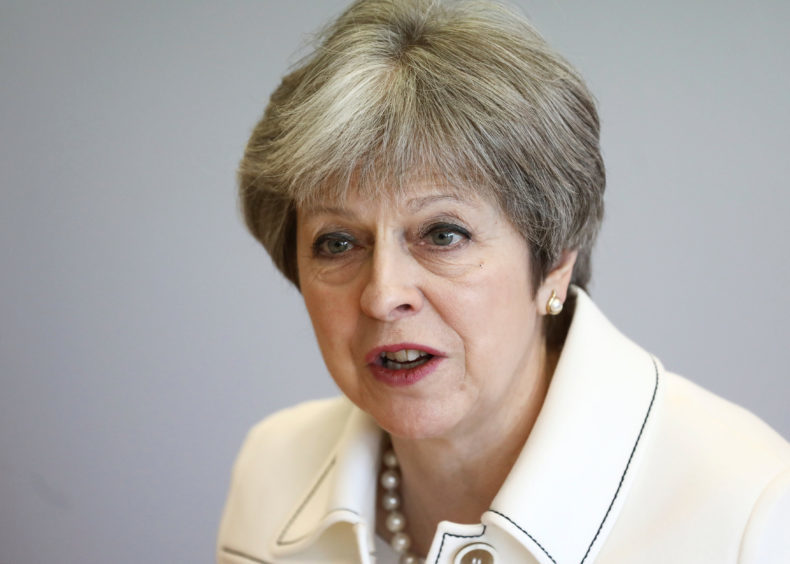 Theresa May will urge her successor to make the Union a "top priority" in her final speech in Scotland as prime minister today.
Mrs May will use a visit to Stirling to explain the benefits of the United Kingdom as a union of nations and people and will urge future policy makers to think creatively about how to safeguard the union "for generations to come".
First Minister Nicola Sturgeon has, however, dismissed the visit as "desperate" and has said Mrs May's legacy will be Scottish independence.
The speech comes after the prime minister announced there would be a review of UK Government departments to make sure they work in the best interests of devolution.
The review will be chaired by Lord Dunlop, the former Scotland Office minister, and will ensure that all of the UK government's structures are co-operating to ensure devolution works.
The Press and Journal understands that both Boris Johnson and Jeremy Hunt were consulted and approved the review being launched.
Mrs May is expected to say: "I am confident that whoever succeeds me in 10 Downing Street will make the Union their priority.
"He will be building on work done over the last three years, during which time strengthening the union has become an explicit priority of government.
"The job of prime minister of the United Kingdom of Great Britain and Northern Ireland brings with it privileges and responsibilities which you only really feel once the black door closes behind you.
"One of the first and greatest is the duty you owe to strengthen the union. To govern on behalf of the whole United Kingdom."
Ms Sturgeon said the prime minister's speech would not erase her government's "high handed, arrogant and dismissive" approach to Scotland over the past three years.
She said: "They have demolished any notion of a respect agenda and have destroyed their own claims that the union is in any meaningful way a partnership of equals.
"People across Scotland can now see that more plainly than ever.
"Theresa May's so-called review of devolution is too little, too late. It is reminiscent of John Major's doomed 'taking stock' exercise in the 1990s, which only accelerated the pace towards the devolution referendum and the creation of Holyrood.
"This is Theresa May's last visit to Scotland as prime minster, but there is nothing that her successor, whoever that is, can do to undo the damage to the unionist cause which has been inflicted during her premiership."