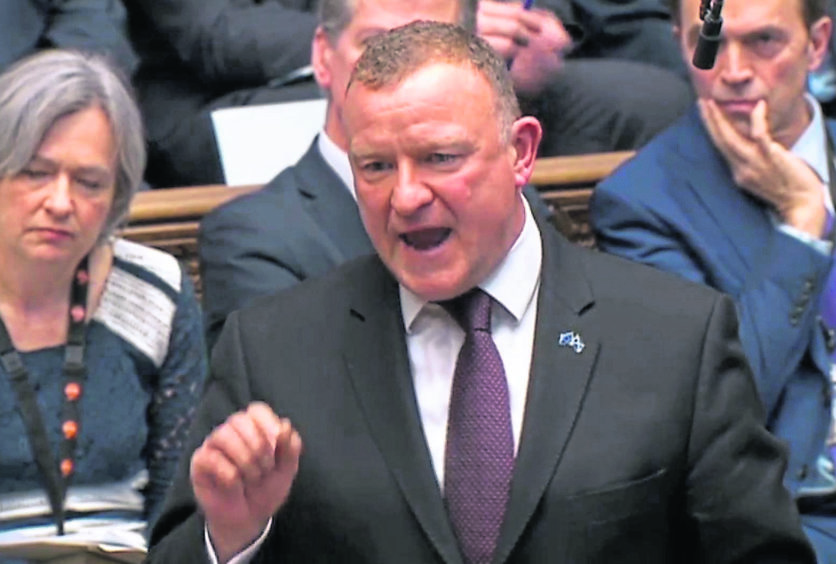 Terminally ill people face "devastating and far reaching financial hardship" because of a benefits policy invented three decades ago, a new report has revealed.
A cross party group of MPs, chaired by Drew Hendry, found that the current benefits system rule which states that applicants must only have at most six months to live to get fast access to payments is "outdated, arbitrary and not based on clinical reality".
Inverness, Nairn, Badenoch and Strathspey representative Mr Hendry said the policy punished people with incurable conditions which prevented them from working, but who may live much longer than six months from the point of diagnosis.
Mr Hendry said: "The current rules seriously restrict access to vital financial support for many terminally ill people, whose condition will never improve and only deteriorate until they die, but who may live for longer than six months.
"The policy is not only very hard on people living with terminal illnesses, it also causes a great deal of financial pressure and worry on their families at the very worst time in their lives.
"I hope that the Minister will now give serious consideration to our report findings and commit to ending this arbitrary six-month rule."
The SNP politician set up the group after hearing about the experiences of terminally ill people making universal credit claims through his work with Macmillan at Raigmore.
The "six month rule" was introduced into the benefits system in 1990 to exempt terminally ill people from having to wait to qualify for attendance allowance, a specific benefit which could only be accessed if someone was ill for a minimum of six months.
However, the timescale was then extended to other benefits over time, as well as rules for accessing a terminal illness lump sum in pensions law.
Consequently, the rule became the benefits system's definition of terminal illness by default.
Matthew Reed, chief executive of Marie Curie, added: "The inquiry's findings are clear – the current system is not fit for purpose and the six-month rule does not make sense.
"Yet, everyday it is making terminally ill people's lives a total misery, when they should be focused on living well for as long as they can."
A Department for Work and Pensions spokesman said: "Terminal illness is devastating and our priority is dealing with people's claims quickly and compassionately.
"That's why terminally ill people can get their claims fast-tracked and access benefits without a face-to-face assessment.
"We're looking at how we can improve our processes and in the meantime we continue to work with charities to help terminally ill people access the support they need."