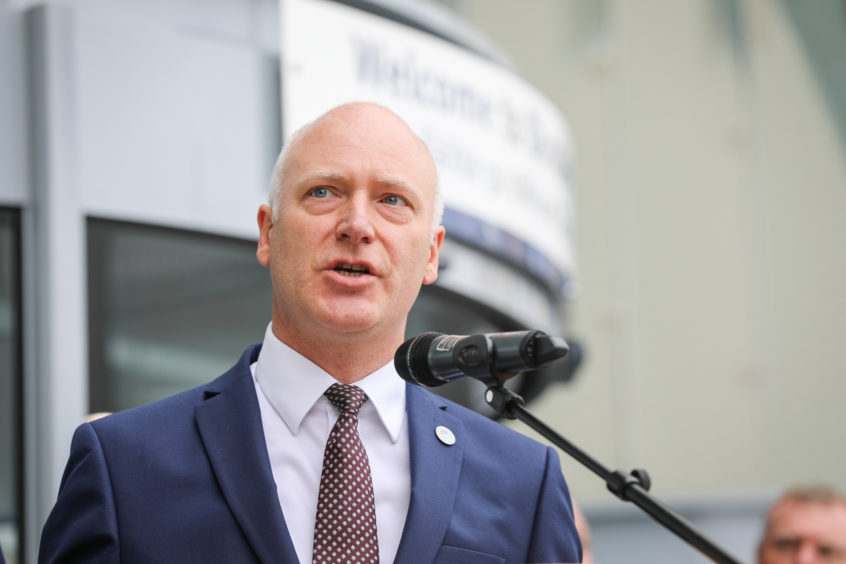 Scotland's Public Health Minister has insisted that bold action must be taken to tackle the drugs deaths "emergency" across the country.
Joe FitzPatrick, appearing before MPs at the Scottish Affairs Committee, reiterated calls for the UK Government to legalise drugs consumption rooms in Scotland as he revealed that almost 1,200 people had died from drug abuse in Scotland in 2018.
Drug consumption rooms are facilities where illicit drugs can be used under the supervision of trained staff, with the aim of preventing drug-related overdose and connecting high-risk users with addiction treatment.
Figures published by the National Records of Scotland last month revealed that one person is dying as a result of drug abuse every four days in the north-east.
Throughout Scotland, the only regions where more people died were Greater Glasgow and Lanarkshire.
The Scottish Government has called on the UK Government to either devolve more powers to allow Holyrood to deal with the issue or reform UK-wide drugs legislation.
Mr FitzPatrick said: "We know that last year over 900 people died of drug overdoses, and this year we are expecting that to be in excess of a thousand.
"I've heard some figures suggesting that it may be as high as 1,200 when figures are released in the coming days.
"I hope that is a wake-up call. We should work together on this to save lives."
The minister argued that, given the current set-up, he was "fighting with one hand tied behind my back", and added: "People are dying and there is a policy here and evidence that suggests would save lives.
"It is not the be-all and end-all which will end drugs deaths, but all but the evidence points to this being one of the tools that saves lives, and I cannot understand how anyone with an ounce of humanity will not take what I know will be a difficult decision."
He added: "It absolutely is an emergency, 1,000 people a year dying a year has to be an emergency.
"The powers are reserved to the UK government so I would ask them to respond to that emergency, we are responding with a taskforce and drug and alcohol-based strategy which has a broader health approach.
"But we are fighting with one arm tied behind out backs. I call on this committee to help us an persuade the UK government rather than fighting against us to support us in saving lives in Scotland."