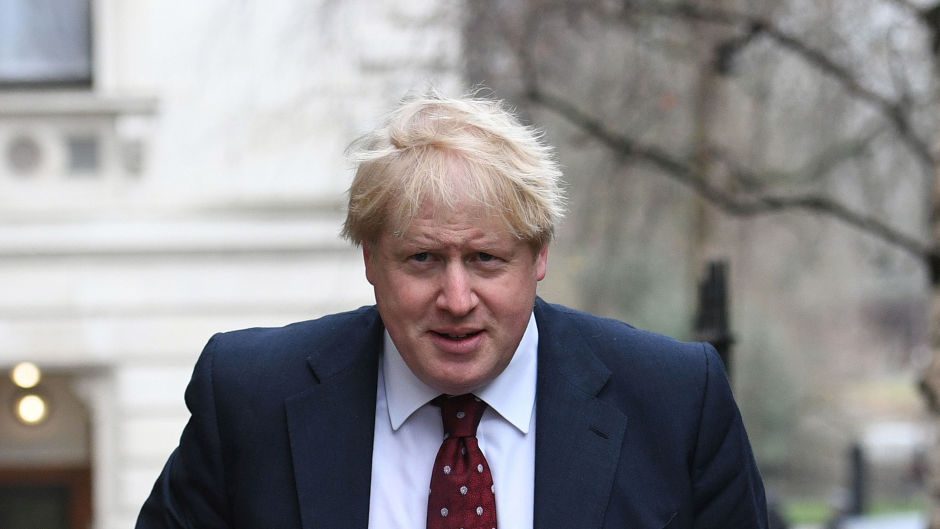 Boris Johnson was once asked what his favourite scene from a film was. He replied that it was "the multiple retribution killings at the end of The Godfather".
Last night Mr Johnson performed the political equivalent, ending the careers of rivals and punishing those who have spoken against him in a brutal series of sackings.
No-one, not even the mildest mannered of ministers, were safe from "Boris the butcher"- as one MP dubbed him.
The day may have ended in a bloodbath but it began much like any other Wednesday in Westminster – MPs and peers queuing for coffees, parliamentary assistants scuttling back and forth through the winding corridors of power.
The gravity of the day truly became clear upon arriving at the press gallery entrance to the Commons where a crowd of 40 journalists were waiting to get in for Scottish questions.
Never normally the hottest ticket in town, hacks were not lining up to see David Mundell's final flourish – they wanted a good seat for Theresa May's last hurrah at the despatch box.
A bonanza hour long edition of prime minister's questions followed and Mrs May was given what has become a customary applause upon answering her final question.
Many of those who campaigned so hard to turf her out of Downing Street quickly offered the warmest praise in the central lobby afterwards. Politics is a brutal business.
Mrs May spent her final hour in Downing Street having lunch in the private rose garden with her husband, while on the other side of the Georgian terrace awaited the world's media.
Flanked by her husband, Mrs May gave a brief goodbye before being whizzed up the road to Buckingham Palace.
For us scribes it was a quick walk back to the Palace of Westminster to start putting the day's drama into words, but not before an awkward encounter with now sacked Scottish secretary Mr Mundell in the bowels of Parliament however.
Myself and comrades happened upon Mr Mundell, flanked by two aides, while taking a shortcut through the parliamentary kitchens.
Our few questions were not welcome and Mr Mundell hurried past, heading back to the safety of Dover House.
Back in the Palace the resignations began to filter through, none really a surprise and in no way a preparation for the storm to come.
Mr Johnson swooped into Downing Street promising to get rid of the "gloomsters" and he did just that, sacking some of the most high profile politicians of the last decade in a matter of minutes.
For weeks, columnists and political analysts have mulled over and predicted various Cabinet reshuffles, but no one predicted what unfolded yesterday.
The layout of British politics was fundamentally changed and put squarely on a hard Brexit footing.