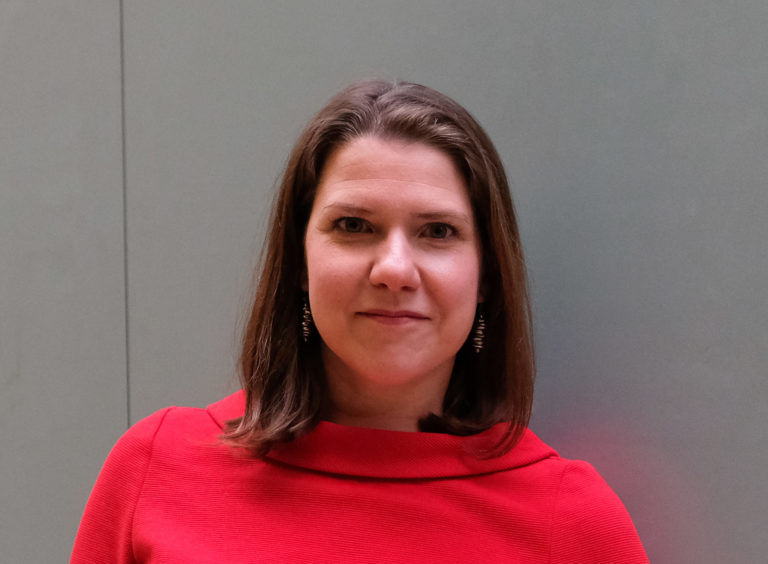 Jo Swinson has claimed the Lib Dems are now the only "pro-Union, progressive party" in Scotland after John McDonnell revealed Labour would not block a second independence referendum.
The Lib Dem leader, speaking to the Press and Journal on the Shetland by-election campaign trail, also rebuked offers from First Minister Nicola Sturgeon to form a "progressive alliance" in the event of a snap general election.
Ms Swinson, who took charge of the party last month, said the Lib Dems were now on a general election footing and were hoping to win "hundreds" of seats.
The East Dunbartonshire MP said: "I think we're the only party that's standing up for what most people in Scotland want, which is Scotland to stay in the UK and have a strong place at the heart of the UK and the UK to be in the EU.
"Most people want governments that will get on with the job of making their lives better and not be embroiled in endless constitutional wrangling."
"I think people in Shetland and frankly right across Scotland deserve better than that and it's the Lib Dems who are the only party who are standing up for that mainstream position, Scotland in the UK and the UK in the EU."
Asked whether she believed rumours that Boris Johnson is considering a snap election, she said: "We're absolutely on a general election footing.
"I asked the relevant party committee to meet last week in order to put ourselves formally on that election footing which enables us to accelerate our process of candidate selection and gear up the campaign activity.
"We also have polling that shows that hundreds of seats are now in play for the Lib Dems."
Ms Sturgeon has said that, in the event of a snap election and another hung Parliament, she would be willing to consider instructing SNP MPs to enter into a progressive alliance in order to keep the Tories out of Number 10.
Ms Swinson questioned how progressive the alliance would be with Mr Corbyn at the helm of the Labour Party, adding: "I think the country needs a better choice, that's the Liberal Democrats."
On Brexit, Ms Swinson said she believed it was "absolutely still possible" to stop the UK leaving on October 31 and revealed that she and others had been "having discussions" with Tory MPs in a bid to persuade them to block a no-deal exit.
She was in Shetland yesterday supporting Beatrice Wishart, who is standing for the party in the upcoming by-election.
Ms Wishart said: "It's fantastic to have Jo Swinson in town supporting my campaign to be Shetland's next MSP."