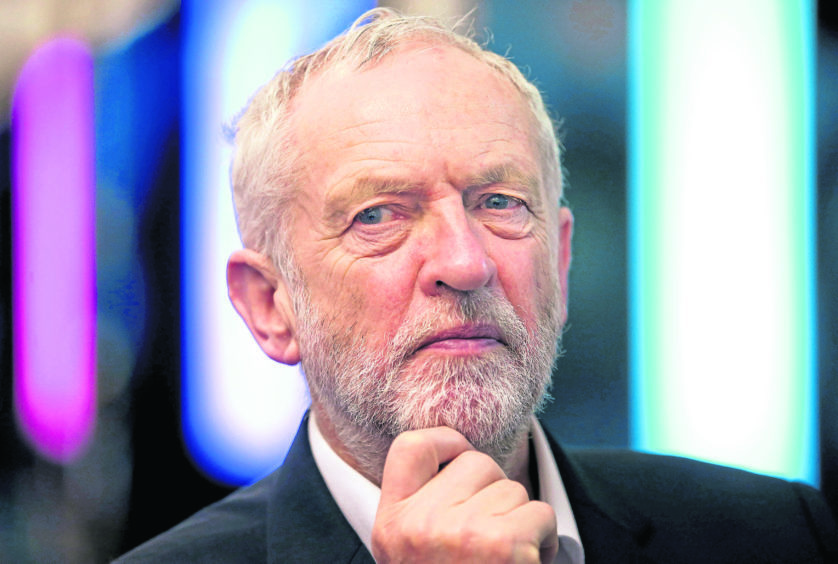 The idea of a national unity government has been doing the rounds in Westminster coffee shops and bars for more than a year now.
Although often dismissed as the stuff of fantasy, it has now seemingly become a working strategy to try and prevent a no-deal Brexit.
Will it happen? In short, not a chance. Within hours of Jeremy Corbyn's appeal to fellow party leaders to back him in a "strictly time-limited" caretaker government, the squabbling began.
The five-strong Independent Group for Change party, led by Anna Soubry, were first out of the block – bemoaning the fact they had been omitted from Mr Corbyn's offer.
Ms Soubry, writing on social media, said Mr Corbyn was a "Brexiteer" who could not even "command the respect and support of his own party" let alone a unity government.
Lib Dem leader Jo Swinson was quick to follow, describing the offer as "nonsense" and arguing that veteran MPs Ken Clarke or Harriet Harman should be the ones to lead any such coalition.
It's a huge if, but even if opposition MPs managed to settle their differences, the chances of a confidence vote being called, a new government being formed and an extension to Article 50 being granted in such a short space of time is highly unlikely.
Under the Fixed-term Parliaments Act 2011, a vote of no confidence in the government would trigger a two-week scramble to form a new administration.
If that quest failed – as it probably would – an election would be triggered.
The Electoral Registration and Administration Act 2013 requires 25 working days between the dissolution of Parliament and polling day – taking us roughly to October 24, just seven days before Britain is due to leave the European Union.
If blocking a no-deal Brexit is the chief motivation of MPs, this route is perhaps not the best, as SNP Westminster leader Ian Blackford pointed out in an interview with the Press and Journal earlier this week.
Mr Blackford argued a better way to block no-deal would be through a mechanism called an SO24 application, which in plain English is an emergency debate. In that debate MPs could propose legislation to force Boris Johnson to extend Article 50.
In a bid to pre-empt moves like this, the Tories have been spending tens of thousands of pounds on social media adverts and Mr Johnson has been making key policy announcements on the NHS and crime.
It would seem Mr Johnson's plan is to go back to the public in the event he is forced to extend Article 50, much like Theresa May in 2017.
But, in that scenario, he may not get the response he desires.