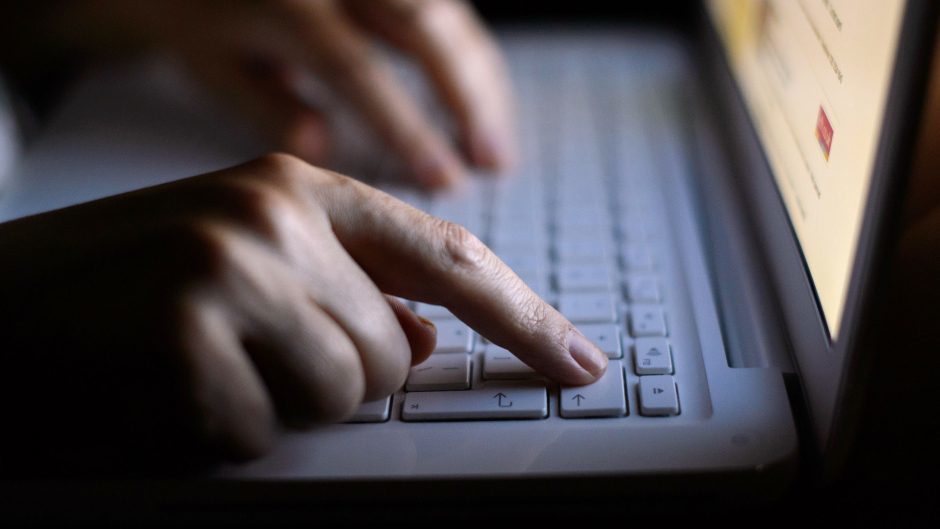 North MPs have told of their battle to cope with "horrifying" levels of abuse in the past 12 months, from social media slurs and verbal attacks in the street to physical confrontations and death threats.
SNP Westminster leader Ian Blackford said he had received several threats on his life and revealed on one occasion an individual called his home and told his wife "what would happen to her and what would happen to him".
Former Aberdeen South MP Ross Thomson, who according to parliamentary authorities was one of the most abused MPs online, was left "looking over his shoulder" when out and about and at one point was asked to carry a panic alarm by police.
"It just takes that one event, one nutter with a knife or a gun, so you've got to think about it," Banff and Buchan MP David Duguid said.
The comments came after official statistics revealed the number of crimes committed against MPs more than doubled to 342 in 2018, compared to 151 the year before.
Figures for 2019 are still being gathered.
Mr Blackford called on everyone "to show greater respect in debate".
He said: "I don't make a big song and dance about it publicly but, yes I have had a number of death threats.
"All I do is pass them on to the police and it is up to them to judge whether they are worth pursuing.
"To give one example, in 2015, we had a deeply distressing phone call, taken by my wife, actually from someone who was saying what would happen to her and what would happen to me.
"That was frightening.
"I'm sad to say this is something that has happened across party lines and a lot of it is on social media.
"In two weeks I blocked more than 600 people on Twitter. That gives you an idea of the scale. It's truly dreadful abuse.
He added: "I think we should have robust debate, but there needs to be a line that people don't cross. People don't seem to have standards online."
Ex-Conservative MP Ross Thomson, who first entered politics in 2007 when he stood as a candidate for the Scottish Parliament, said things changed "almost overnight" when he was selected to run for a Westminster seat.
He said: "When I was a councillor and MSP, through the 2014 independence referendum and Brexit referendum, there was the odd Twitter spat and Facebook row but the level of abuse wasn't really noticeable.
"For me all that changed almost overnight when I got selected as the candidate in Aberdeen South in 2017.
"I have never had so many notifications on twitter. The barrage of abuse was really overwhelming.
"In fact, I had the police phone my office to ask if I was okay as people had been getting in touch with them independently to say they were concerned for my safety."
He added: "People hide behind keyboards and feel they can give the most vile, nasty abuse and make threats.
"I've had people saying they want to hang me, people saying I should be shot, had people say if he ever comes and knocks on my door I'm setting my dog on him. It's truly awful."
Mr Thomson told the Press and Journal that things got so bad he had to carry a panic alarm.
He said: "I've had people shout at me in the street, one guy threw a drink in my face, but I think one of the most worrying moment was when someone turned up outside my ground floor flat in the early hours, ranting and raving outside.
"I was panicked I just didn't move at all."
Mr Thomson said he had sought help from a wellbeing service within Parliament to help him cope.
"I tried to put it out of my mind, but sometimes you do feel really low," he said.
"Yes, I've cried. Yes, I've had sleepless nights. I've gone on the phone to friends and said 'Will it ever stop?', but then there was always a part of me that didn't want to admit it because it would make these people think they were winning."
North-east MP David Duguid, whose background is in business, said the abuse came as a "real shock".
He said: "There's a polarisation of opinion on all sorts of issues at the moment. The way debate goes it's like if you're on one side and I'm on the other then you're the enemy.
"People think, that guy's a Tory, I'm going to attack him.
"That was the most startling thing for me. It was 'bang', I was a Tory MP and I was getting abuse from people who didn't know me – and even some I did know – all messaging me calling me a Tory scumbag.
"There seems to be something about being a Conservative that seems to give people permission to attack us."
Mr Duguid added: "Not long after I got elected I would get people on social media saying when you turn up at such an event we're going to come and there's going to be hundreds of us.
"I got very worried and informed the police. I tend to forget and get a bit complacent sometimes but it is in the back of my mind that it just takes that one event, one nutter with a knife or a gun, so you've got to think about it."
West Aberdeenshire and Kincardine MP Andrew Bowie said he was "incredibly lucky" not to have received anywhere near the abuse that some of his colleagues had.
He said: "I would struggle to cope with it as well as some of my colleagues have. Some of the things Ross has had to deal with I find quite sickening."
Mr Bowie, as did all the MPs the P&J spoke to, said he was optimistic about the future.
He said: "We all need to work much harder to bring civility and decency back into the debate.
"I hope and I believe that in a few years we'll be back into a steady rhythm and back to the days of sensible centrist party politics."