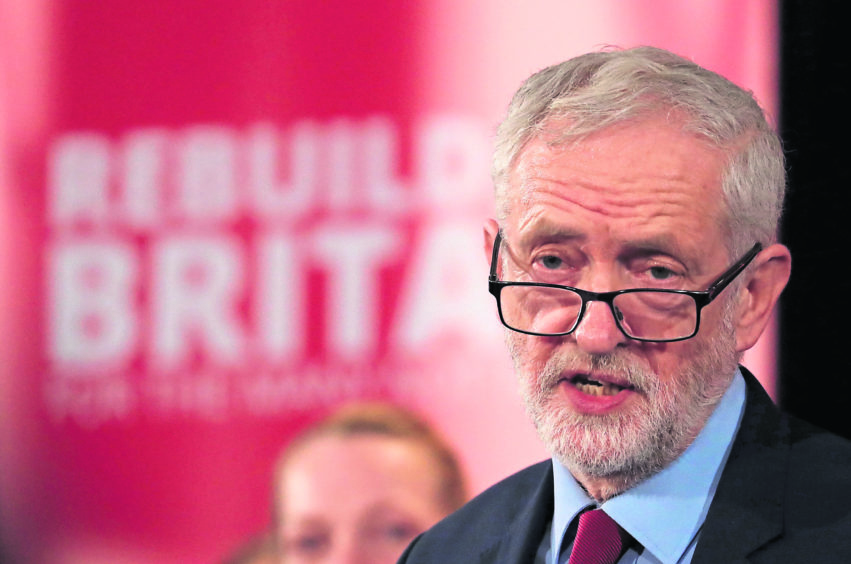 Jeremy Corbyn has pledged to do "everything necessary" to stop "no-deal Brexit carnage" for farmers.
Under a no-deal Brexit, farms could have to pay a tariff on goods exported to the EU for the first time.
Lamb and live sheep exports could face tariffs of 45-50%, while trade and farming groups say some cuts of beef could see tariffs of more than 90%.
If European firms suddenly start having to pay more for UK meat, the fear is they could quickly switch to suppliers in other countries.
This has lead to warnings that if the lamb meat cannot be sold there will be culls of millions of sheep to prevent them dying of starvation.
Mr Corbyn, on a visit to a farm in Keswick, said: "The needless, forced slaughter of millions of sheep is the perfect metaphor for a no-deal Brexit.
"The damage to our farming industry of such a reckless and unnecessary act is symbolic of Boris Johnson's approach to Brexit.
"There is no mandate for this no-deal carnage, which we will do everything necessary to stop."
The pledge came after Mr Corbyn invited the leaders of all opposition parties and senior backbenchers to a meeting to discuss tactics to prevent a no-deal.
A spokesman for Defra denied a widespread cull of livestock was something being considered.
They added: "We have contingency plans in place to minimise any disruption, and we have made it clear we will use our power to intervene to provide direct support to the most vulnerable sectors, such as sheep farmers, if required."