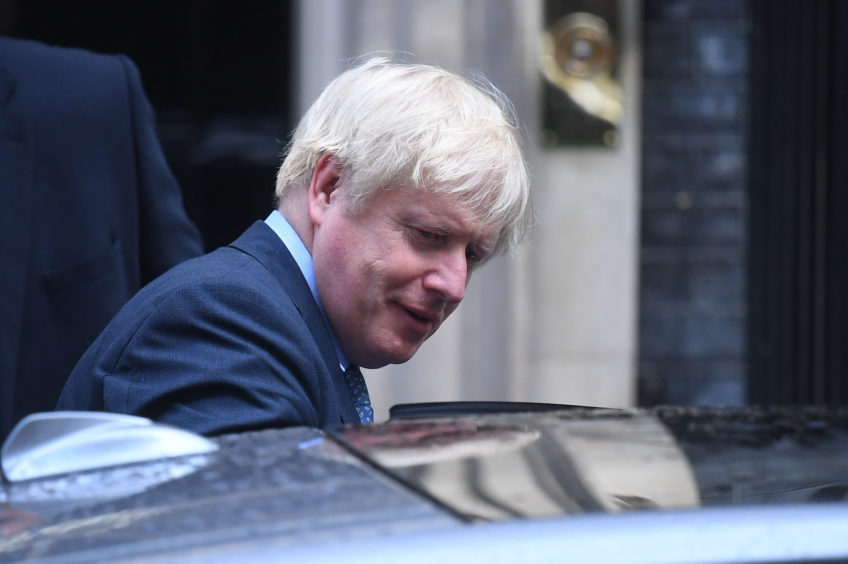 Boris Johnson is "utterly wrong" to suggest the UK can make a success of a no-deal Brexit, a senior Scottish Government minister has said.
Mike Russell, speaking after a meeting of the joint ministerial committee (JMC) on Brexit in London yesterday, said the public needed to "wake up" to the danger of a no-deal after the publication of Operation Yellowhammer preparation papers.
The six-page document warns of disruption at UK ports for at least three months, an increased risk of public disorder and some shortages of fresh food and medicines.
Mr Russell said despite the no-deal assessments there remained little "impetus to get a deal" in Westminster.
"I went into the meeting with a request to find out what was happening, if there were negotiations as this joint ministerial council has in its terms of reference oversight of negotiations, and I come out knowing no more," the constitutional relations secretary said.
"I see no more evidence there are negotiations taking place, so it doesn't seem to me that there is the impetus to get a deal they claim they are after."
He added: "You cannot normalise a no-deal. It will be a totally abnormal situation."
"I've seen yellowhammer documents before. I was very worried the first time I saw one and I'm equally worried now", he said.
"That's why the Scottish Government and those who've been in this position are so adamant that a no-deal must not happen.
"Anybody who believes that a no-deal is in any sense manageable or can be achieved is utterly wrong.
"We have said for months now that while we will do everything possible to mitigate a no-deal, we cannot do everything.
"Yellowhammer shows what an awful thing that would be. People need to wake up to that."
Mr Russell also hit out at the UK Govenrment over the decision to suspend Parliament.
He said: "We are in such extraordinary times that language almost doesn't cover it.
"We have had Scottish judges looking at the documentation and saying this should not have happened. That this was not true.
"Now if you have a prime minister in that situation and if you also have the president of the privy council himself Jacob Rees-Mogg going to a privy council meeting and trying to tell the Queen something that turns out to not to be true, then these people should not be in office."