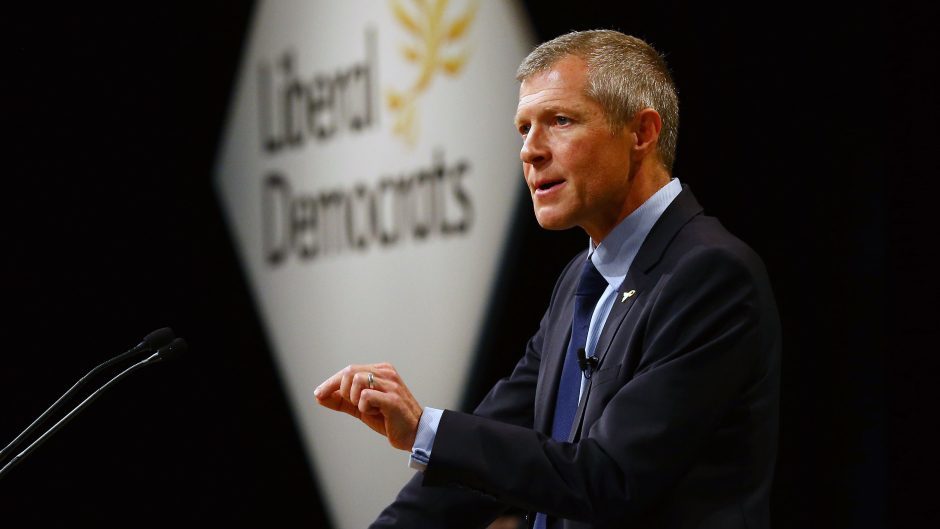 Jo Swinson and Willie Rennie will today issue a joint plea to Scottish voters to back the Lib Dems to "bring an end to Brexit".
Mr Rennie and Mrs Swinson will tell party delegates in Bournemouth this afternoon that "there is another way" and will urge people not to back the "cut and run" policy of the SNP.
The speeches come at the end of a buoyant conference season for the Lib Dems in which they gained a new recruit in Tory former minister Sam Gyimah and had a further bump in the polls after changing their policy to one of unilaterally cancelling the Brexit referendum.
The party however faced accusations of hypocrisy after pledging to cancel Brexit without a second referendum while at the same time insisting the SNP could not declare Scottish independence if the party wins a Holyrood majority.
Mr Rennie, who vowed to halt indyref2 "dead in its tracks", refuted the charge that his party were being anti-democratic.
He told the Press and Journal: "Our argument is if you're going to try and get big bang constitutional change, if you're making a change from the status quo, you need a referendum for people to give you that democratic endorsement.
"If you want to keep the status quo you don't need that referendum. We are proposing that you keep the status quo in the EU.
"If the SNP put independence in their manifesto they need to go out and win it but I will go foursquare against independence because it's compounding the issue of Brexit."
Mr Rennie said there was "another way" with the Lib Dems.
"I'm urging people who voted against independence last time round and are looking for a way out of Brexit to come with us, to be part of a movement across the UK to stop Brexit, to give it a good crack, to keep the faith, to keep hope," he said.
Ms Swinson, in her first conference speech as party leader, is expected to say: "I want to speak directly to people in Scotland.
"We together voted overwhelmingly to remain in the European Union and together we can stop Brexit.
"We are building a movement across the United Kingdom that is on the verge of stopping it.
"You have a part to play in a growing, strengthening, winning campaign across the UK.
"Join us. Come with me and be part of the bigger movement for change.
"A big vote for the Liberal Democrats in Scotland at the general election will give us the final push that we need. The energy is with us. Come with us to stop Brexit."