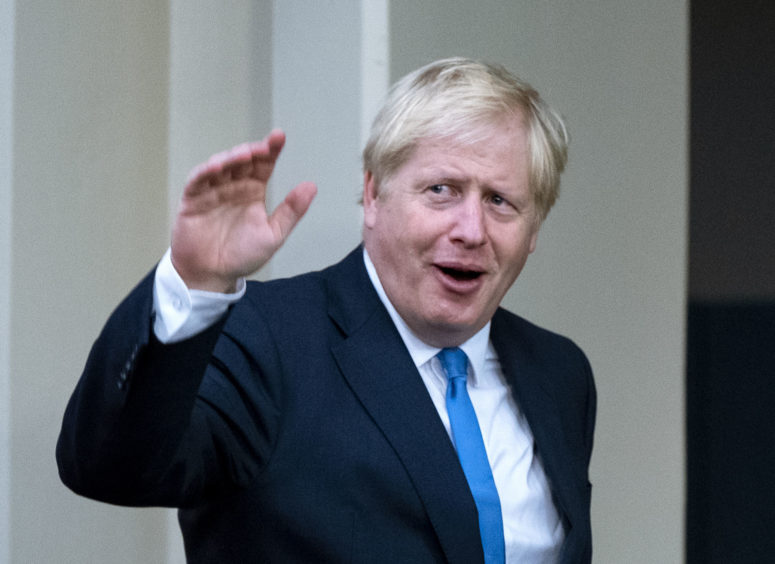 Boris Johnson has hit out at the Supreme Court, saying the judges who ruled that the suspension of Parliament was unlawful were "wrong to pronounce on a political question at a time of great national controversy".
The prime minister was forced to cut short a trip to the United Nations in New York to address MPs after the court ruled that the order to prorogue Parliament was "null and void".
Labour leader Jeremy Corbyn said he should have "done the honourable thing and resigned" after the judgement, while SNP Westminster leader Ian Blackford likened the prime minister's actions to that of a tyrant.
Mr Johnson ignored the remarks, however, and instead goaded the Labour and SNP leaders to "finally face the day of reckoning with the voters" in a general election.
Labour and the SNP rebuffed the offer, saying they would not back an election until a no-deal Brexit has been taken off the table.
Mr Johnson said: "Let's have a vote and see where that leads. Why would they not? What are they scared of?
"It is now well over three years since the people of the United Kingdom voted, in record numbers, to leave the European Union.
"It is time to get Brexit done. Get Brexit done so we respect the referendum.
"The people have had enough of it — this Parliament must either stand aside and let this government get Brexit done or bring a vote of no confidence and finally face the day of reckoning with the voters."
In response, Mr Corbyn repeated his call for the prime minister to quit.
"This was 10 minutes of bluster from a dangerous prime minister who thinks he is above the law, but in truth is not fit for the office he holds", he said.
He added: "He says he wants a general election. I want an election. It's very simple – if you want an election, get an extension and let's have an election."
Mr Blackford, responding to the statement, said: "The prime minister was utterly humiliated by the Supreme Court. By a count of 11 to zero, and you might have thought in that diatribe that we had that we might have had some humility.
"Sorry is indeed the hardest word for prime minister.
"It was said by a former prime minister where law ends, tyranny begins. And while it pains me to say it, the fact the prime minister is still standing here today, he in fact does believe he is above the law. Well he is not."
His comments came as First Minister Nicola Sturgeon took to social media to say the SNP would back an election if Mr Johnson requested a Brexit delay.
"The ball is in his court," she said.
"But he must think we button up at the back if he believes we'll let him force through a no-deal Brexit."