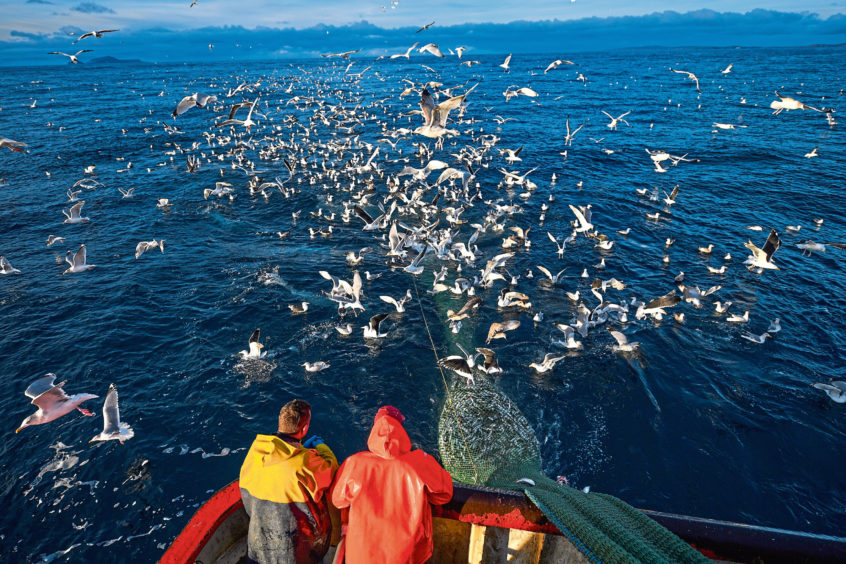 A fishing group leader branded politicians in Brussels and Westminster "b******s" for not delivering Brexit three years on from the referendum result.
Aaron Banks, who leads the Fishing for Leave lobby group, issued the foul-mouthed tirade at a Conservative Party fringe event in Manchester where he also called on Boris Johnson to rid the UK of the "abomination" that is the common fisheries policy.
Former Tory environment secretary Owen Paterson, who was also at the event, said the CFP had been a "biological, environmental, economic and social disaster" as he urged his colleagues to ensure Britain "takes back control of its waters" as soon as possible.
The event, which was often heated, saw Mr Banks describe politicians in Brussels and Westminster as "b******", adding: "Are we going to have a civil war? It's just absurd, if they don't want to do lasting damage get your fingers out your a****".
Mr Banks, who occasionally skippers vessels in the north-east, said: "Britain's fishing communities, our way of life, have suffered hell for the political establishment's belief.
"We were sold out at the altar of the politician's dreams for a federal Europe.
"We are working on a fifth of what is rightfully ours, is it any wonder we have seen our coastal communities smashed."
"We have a chance to reverse that injustice, that insult to democracy. Boris must ensure we have a clean exit and a freedom to exercise exclusive sovereignty".
Pressed by the Press and Journal on the concerns of small boat owners that a no-deal exit could cause export delays and seriously damage the industry, Mr Banks was dismissive.
He said: "You already have delays in traffic jams at Birmingham, you have delays if there's been a fatality or accident, these live shellfish are in tanks, fed by oxygen, they manage to survive delays on the road."
But Elaine Whyte, who is an executive member of the Communities Inshore Fisheries Alliance, dismissed the allegation.
She said: "It was Aaron who put the fish in the Thames with Nigel Farage, so he is pretty political himself.
"We do have concerns, our members are running boats, they have a business interest and they understand what will happen.
"We are only days and weeks away from a potential no-deal and the government still don't have answers on some of the key points."