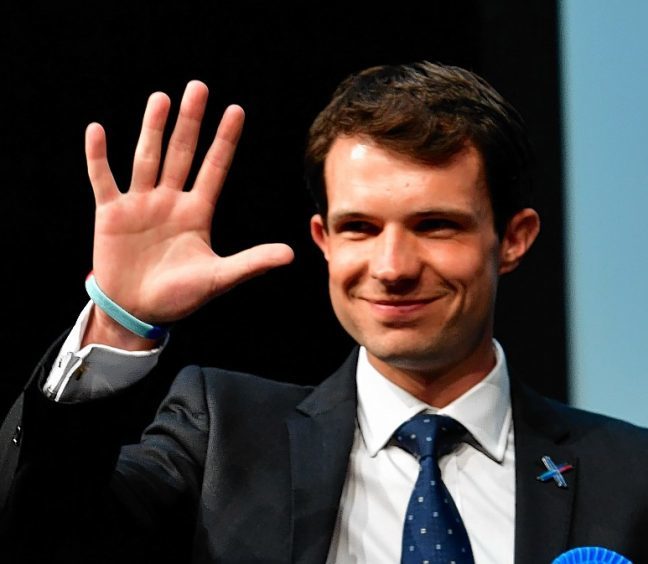 A senior Tory has called on the UK Government to bypass the devolution agreement and spend directly in Scotland in order to promote the Union.
Under the present devolved settlement, ministers in Westminster cannot spend cash in devolved areas, with funds instead being handed to Holyrood for the Scottish Government to allocate.
However, Tory party vice-chairman Andrew Bowie told a fringe event at the party's conference in Manchester yesterday that he would like to see Westminster "use every single weapon in the armoury" to match the SNP.
The West Aberdeenshire and Kincardine MP said the Treasury should "not be afraid to spend directly in Scotland", and added: "We have now been fighting as Scottish Conservative MPs with the UK Government for months to have the ability for the UK Government to spend the UK-shared prosperity fund directly on projects in Scotland."
He added, to shouts of "no" from the audience, that "the Treasury's instincts are to give the money to the Scottish Government".
"We are the Conservative and Unionist Party and it's time we shouted that loud and proud. We've got a Scottish Government that's hell bent on ripping apart our Union of nations, they use every single weapon in their armoury to try and divide our country and they're incredibly good at doing that, we are not.
"There's branding on every single thing the Scottish Government does in Scotland, it has a Saltire on the side of it and says paid for and delivered by the Scottish Government.
"Where's our UK flag? Where's paid for and delivered by HM Government."