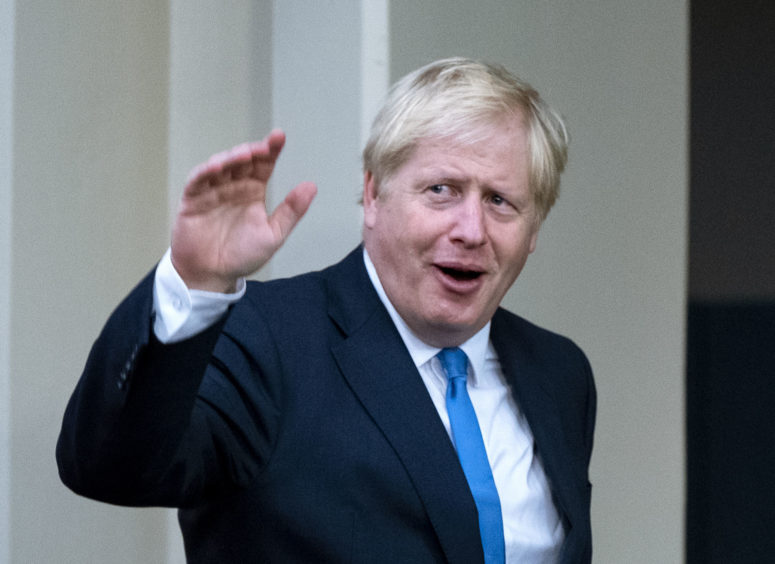 Boris Johnson has called on European Union negotiators to resume Brexit talks in order to "thrash out" their objections to his latest exit offer.
The prime minister said the UK plans, unveiled at the Tory party conference last week, offered "big concessions" but they have since received a cool reception on the Continent.
After French president Emmanuel Macron set a deadline of Friday for progress towards a deal, Mr Johnson's official spokesman said yesterday that the prime minister was waiting for the EU27 to "engage" with the UK's plan.
He said: "We are ready to have discussions at pace. For that to happen, the EU needs to engage fully with the proposals we have put forward.
"The prime minister believes that we have set out a fair and sensible compromise, and we are now looking to the EU to match the compromises that the UK has made."
EU leaders are due to meet in Brussels for their final European council meeting before the Brexit deadline in nine days time, but there is "nothing in the diary" in terms of meetings between Mr Johnson and his Continental counterparts before then.
Meanwhile, Labour used an urgent question in the Commons yesterday to press the government to publish its proposed legal text to replace the existing Irish border backstop plan, which it has shared with EU officials.
The UK Government's proposal would see Northern Ireland leave the EU's customs union alongside the rest of the UK at the start of 2021 but the region would, with the consent of the Northern Ireland Assembly, continue to abide by EU legislation relating to agricultural products.
Mr Johnson sees this as an effective balance, keeping the flow of goods relatively free across the island of Ireland while respecting EU rules and keeping the Northern Ireland tied to the UK.
Brexit minister James Duddridge told MPs the legal text outlining the proposal would not be made public until the UK Government judges that it will "assist the negotiations".
The SNP's Brexit spokesman Peter Grant said: "It is simply not acceptable for us to be asked to commit to supporting something based on the prime inister's version of what it says because none of us can trust what the prime minister tells us."
Responding Mr Duddridge said: "The legal text will come across at the right time."
North-east MP Andrew Bowie backed the approach however and hit out at the SNP.
Mr Bowie said: "The SNP seem more intent to sow discord and division in our united kingdom than acting in the national interest.
"If they were really were working for the economy and the peoples of our country they would get behind the government and support us as we try to get a deal to leave the EU in good order on October 31."