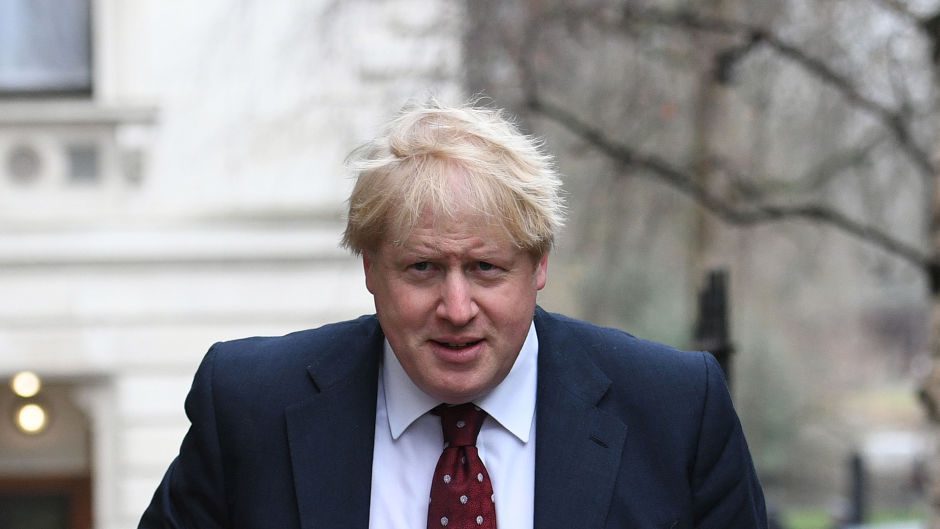 Boris Johnson has been criticised for suggesting the Scottish Parliament has "no role" in approving his Brexit agreement.
Under the devolution settlement, a legislative consent motion (LCM), must be lodged in the devolved parliaments when the UK Government is looking to pass a law on a matter for which Scotland, Wales or Northern Ireland has power.
The UK Government lodged such a motion at the start of the week, however at prime minister's questions yesterday Mr Johnson seemed to suggest that Holyrood's approval was not required.
The prime minister, in answer to a question from SNP Westminster leader Ian Blackford, said: "The Scottish Parliament has no role in approving this deal.
"On the contrary, it is up to the Members of this Parliament to approve the deal."
Mr Blackford responded: "There we have it. The legislative consent of the Scottish Parliament is meaningless in the prime minister's eyes.
"So much for the respect agenda and so much for the message in 2014 that we were to lead the United Kingdom and that this was a Union of equals — torn asunder by the disrespect of this prime minister.
"The people of Scotland have heard it from the prime minister today. Our Parliament does not matter."
Mr Johnson responded: "On the point that he raises about our commitment to the Union, he should know that, thanks to Scotland's membership of the Union, Scotland this year received the biggest ever block grant, £1.2 billion, with £200 million more secured for Scottish farming thanks to the hard work of Scottish Conservative MPs.
"Who is letting down Scotland? It is the Scottish National Party, with its lackadaisical Government, the highest taxes anywhere in the UK, declining educational standards, inadequate healthcare and a European policy that would take Scotland back into the EU and hand back control of Scotland's fish to Brussels.
"If that is their manifesto, I look forward to contesting it with them at the polls."