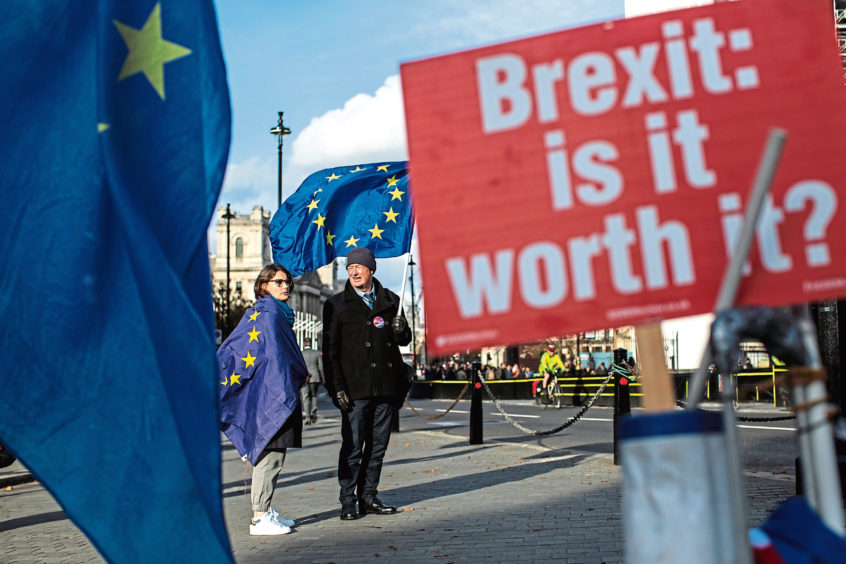 Jo Swinson has been accused of hypocrisy after forming a general election "Remain pact" with Welsh nationalists Plaid Cymru but ruling one out with the SNP.
The Liberal Democrats brokered a deal with Plaid and the Green Party not to stand against each other in dozens of seats yesterday.
The deal, brokered by the Unite to Remain group, will give voters a single Remain choice in 60 constituencies across England and Wales.
In Scotland however no such deal with the SNP, who staunchly back Remain, has been forthcoming.
The Lib Dem's parliamentary candidate for West Aberdeenshire and Kincardine, John Waddell, argued the reason behind the move was that "Plaid aren't going to use every vote in the Remain Alliance as an endorsement for Welsh Independence".
When it was pointed out that Plaid's leader Adam Price had said the idea of Wales breaking away from the UK would be "front and centre" of the election campaign, Mr Waddell said: "The situation in Wales is not as live as in Scotland, where a party of government for 12 years has had one referendum and is getting increasingly frustrated about forcing another.
"When Plaid do it, it's not as serious or dangerous as when the SNP do."
Fergus Mutch, who is contesting the same seat for the SNP, said the pacts said "more about the Lib Dems' political ambitions than remaining in the EU".
He said: "We certainly don't need to be seeking electoral pacts with the Lib Dems, who are fourth in West Aberdeenshire.
"We're pretty confident that our message, that we want an independent Scotland in Europe, is widely understood by voters.
"From the moment the UK voted to leave in 2016 we have been vocal advocates for compromise and keeping Scotland in the EU."