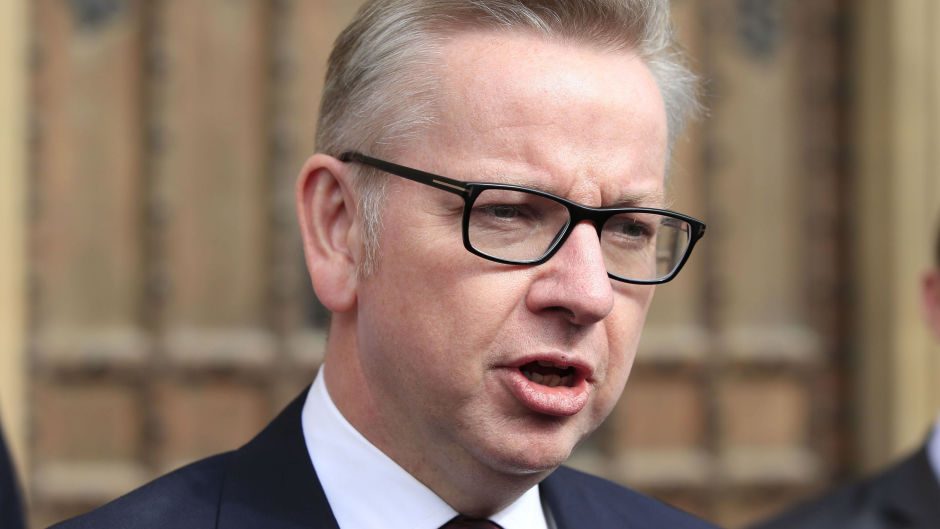 Michael Gove has pledged farm payments would be maintained at their current levels during the next parliament to compensate for the loss of CAP payments after Brexit.
On a visit to Scotland, Mr Gove, a key member of Boris Johnson's Cabinet, said a majority Conservative Government would match the amount of cash farmers currently receive for the next five years.
The promise was made following fears that Scottish farmers face losing millions of pounds as a result of Brexit and the consequent loss of EU funding.
The UK currently receives around four billion euros from the EU to deliver the Common Agricultural Policy (CAP).
As agriculture is devolved, this money is distributed among the UK nations. In the current round of CAP funding (2014–2020), Scotland has been allocated over 500 million euros a year.
At Grange Farm, Castle Douglas, in Dumfries and Galloway, Mr Gove said the details of how the cash would be spent would be down to the Scottish Government.
He also said UK ministers would use Brexit to encourage the public to "Buy British" in recognition of the quality of domestic products and to reduce our carbon footprint.
Mr Gove said: "I'm delighted we can announce that a majority Conservative government will safeguard farm payments for the lifetime of the next Westminster parliament.
"That is a five year guarantee and it means farmers and land managers will receive the same level of support in cash terms.
"Agriculture is devolved so it will be for the Scottish Government to determine how that money is distributed.
"But Scottish farmers can be reassured the total amount of support will be maintained under a Conservative UK government.
"Farmers can invest with confidence for the future. That is great news for one of Scotland's most important industries.
"No other party is making this promise and no other country is offering such certainty for its farmers."
But NFU Scotland President Andrew McCornick called for a funding guarantee beyond the end of the next Westminster parliament.
Mr McConick said NFU Scotland's own election manifesto called for funding commitments to go "beyond the lifetime of the new parliament" to allow businesses to plan ahead.
Last night Lib Dem MSP Alex Cole-Hamilton said: "Michael Gove is a fool if he thinks Brexit will benefit Scottish farmers.
"Farms are struggling to get the seasonal workers they need and worried that new barriers will cost them money."
SNP candidate for West Aberdeenshire and Kincardine, Fergus Mutch, added: "We already have a funding guarantee – it's called EU membership, which includes benefitting from the Common Agricultural Policy."