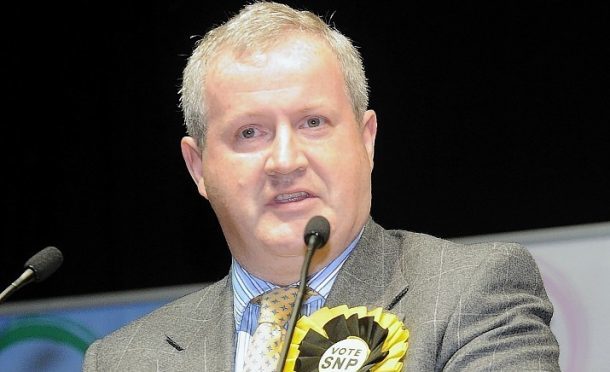 The SNP's Ian Blackford has been reported to the Westminster authorities for continuing to describe himself as MP for Ross, Skye and Lochaber during the election.
The complaint, which has also been passed to the police, has been made by Craig Harrow, the Liberal Democrat candidate trying to take his seat.
Mr Harrow has raised the issue after seeing a local newspaper advert from Mr Blackford in which he continued to use the title MP.
Under election law, after an election is called MPs defending their seats no longer hold that position and should be described as candidates. They are forbidden from describing themselves as an MP or from using parliamentary facilities and public funds.
The newspaper advert, which also used the House of Commons logo, said: "Ian Blackford MP, Member of Parliament for Ross, Skye and Lochaber would like to wish all his constituents a very merry Christmas and a prosperous 2020."
Mr Harrow said: "We have come to expect very low standards of behaviour from Mr Blackford and this flagrant breach of election law maintains that reputation.
"Anyone with even passing knowledge of election law would have been well aware that these advertisements are not only misleading but also illegal. Blackford should now be held to account for his actions.
"The advertisements contain Christmas greetings from the MP for Ross, Skye and Lochaber.  Since October there have been no MPs. It appears a blatant attempt to mislead."
An SNP spokesman said:  "This constituency surgeries advert was placed in September by Ian Blackford's constituency office.
"As a hard-working and dedicated SNP MP for Ross, Skye and Lochaber, Ian Blackford has undertaken a large number of surgeries across the constituency.
"This advert was published due to an administrative error – Ian's office are in touch with the paper regarding this matter."