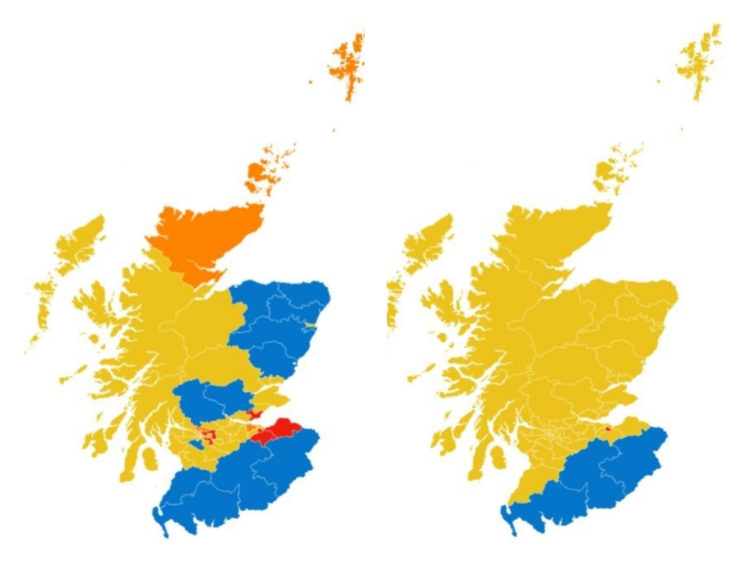 Exit polls have forecast that the SNP will sweep the board and win every seat in northern Scotland.
For the first time, even the Liberal Democrat stronghold of Orkney and Shetland could be won by Nicola Sturgeon's party, if the poll is accurate.
Lib Dem leader Jo Swinson would also lose her seat, with the party wiped out in Scotland and Labour retaining just one seat.
All five of the north-east seats which returned Conservative MPs in 2017 would revert to the Nationalists, according to the poll.
The Tories would hang on to three seats in Southern Scotland including those held by former Scottish Secretary David Mundell and his successor Alister Jack.
Exit poll by constituency – Scotland
Exit poll by constituency – whole of UK