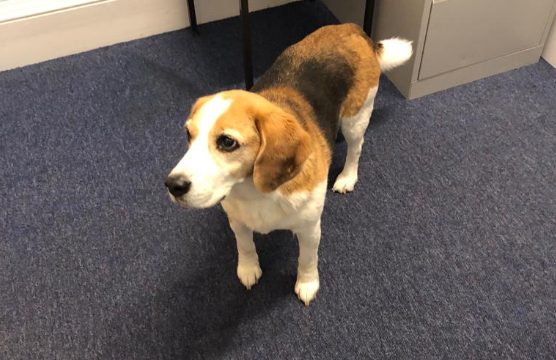 Concern has been raised after a surge in reports of Scots dog owners harming their pets.
The number of calls received by police about cruelty to dogs has increased by a quarter in the last year.
Figures, obtained under freedom of information laws, revealed officers investigated 79 cases in Scotland last year, the second highest in the space of six years.
That compares to 63 in 2017/18 and 60 the year before.
Scottish Conservative animal welfare spokesman Maurice Golden MSP said: "There is clearly an increasing problem in Scotland with cruelty to dogs.
"These figures show there are far too many people who think it's acceptable to be violent towards their pets, and that's completely unacceptable.
"Increased sentencing powers will not only ensure those guilty of this are punished severely, but it should also deter others from embarking on this behaviour.
"Dogs love their owners unconditionally – anyone who abuses that must be held to account."
The Scottish Government introduced new laws in October in a bid to strengthen punishments handed out for animal cruelty and increase powers to rehome affected animals.
The legislation means that for the most serious offences, the penalty now stands at up to five years in prison.
Rural Affairs Minister Mairi Gougeon, speaking at the time, said: "Through increasing the maximum penalties available for the most serious animal welfare and wildlife offences, we are ensuring that those who carry out these heinous acts will rightly face the full force of the law."
In addition to increasing the maximum prison sentences available, the legislation also removes the current time bar for bringing prosecution and the cap on fines for the most serious offenders.
The maximum fine for those convicted of severe animal cruelty offences has been set at £20,000.
The legislation also implemented Finn's Law, which will prevent those who attack or injure service animals like police dogs from claiming self-defence.
The law has already been introduced in England and is named after Finn, a dog stabbed while pursuing a suspect with his handler PC David Wardell.
Finn sustained near fatal stab wounds to the chest and head, but only criminal damage charges could be brought against his attacker.
Anyone who believes a dog or other animal has been abandoned or is sick, injured or abused can call the Scottish SPCA animal helpline on 03000 999 999.
Its inspectors have the power to report cases of suspected animal cruelty to the Crown Office.