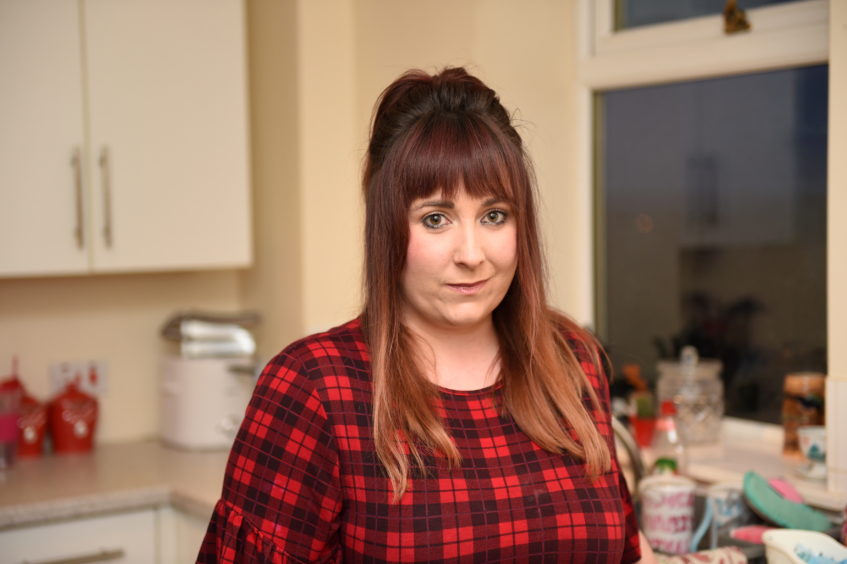 A mum-of-two forced to give up work due to her struggle with endometriosis has welcomed our investigation into the health condition.
Mica Pirie, from Montrose, praised the women who came forward to share the harsh realities of living with the chronic gynaecological condition, which affects one in 10 women.
The 29-year-old has suffered symptoms since she was just 13 years old.
But it was only two years ago, aged 27, when she eventually received her diagnosis.
She has welcomed increased awareness into the poorly-understood condition, which still has no cure.
She said: "It's good that people are putting their stories out there.
"It's nice to know that we aren't on our own and we aren't going insane, especially when we aren't getting the support from the places we should be.
"This is making more people aware of it and it's a really good thing."
This is making more people aware of it and it's a really good thing."
Endometriosis has had a "massive" impact on Mica's life and the 29-year-old hasn't felt well enough to work since August.
She said: "It's not just a bad period, it does have a big impact.
"I suffer most days and have been diagnosed with chronic pelvic pain.
"My last job ended in August because of this. I said I would be having more regular doctor appointments and I didn't really get anything back.
"I've spent years of having to give up jobs. I would love to work and have a career."
Not feeling listened to is another problem associated with the condition, which is often poorly understood and waiting lists for treatment can be long.
Mica said: "It definitely has a big impact on your mental health as you feel like you're not being listened to.
"Its taken me years to get to this point. I've been back and forth to the doctor for years.
"It's a long process and it really can effect your mental state."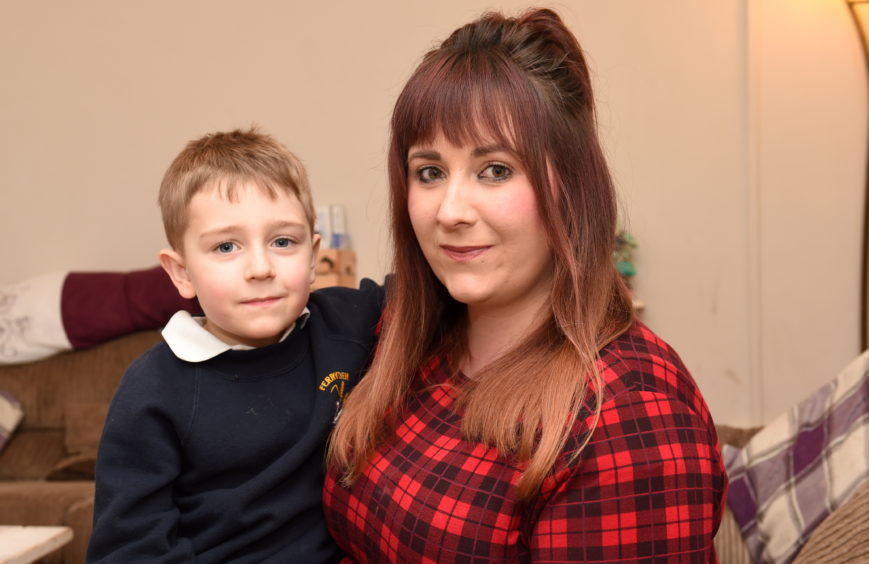 But Mica considers herself "lucky" to have given birth to two biological children, Ollie, five, and Ellie, four.
She said: "For a long time I was at a point where I didn't want to have kids and wanted to have a hysterectomy to stop me feeling so horrible.
"But now I have had kids and feel I have been robbed of a lot of time with them."
The mum-of-two underwent endometrial ablation surgery almost four weeks ago, which burned away lesions on her womb, to help relieve her symptoms.
---
To provide evidence to the All Party Parliamentary Group on Endometriosis inquiry click here
---
It comes as MPs launched an inquiry earlier this month into the challenges faced by the 1.5 million women who suffer from the condition.
This will see patients and healthcare practitioners share their first-hand experiences and advise the government on what steps need to be taken to ensure people with the condition get the right care at the right time.
Mica would like to see GPs given more training about the condition as a result of the inquiry.
She is also supportive of moves to make endometriosis recognisable as a disability and for employers to be understanding to those suffering from the condition.
She said: "There's lots of petitions going round for it to be recognised as a disability as it can effect your every day life."