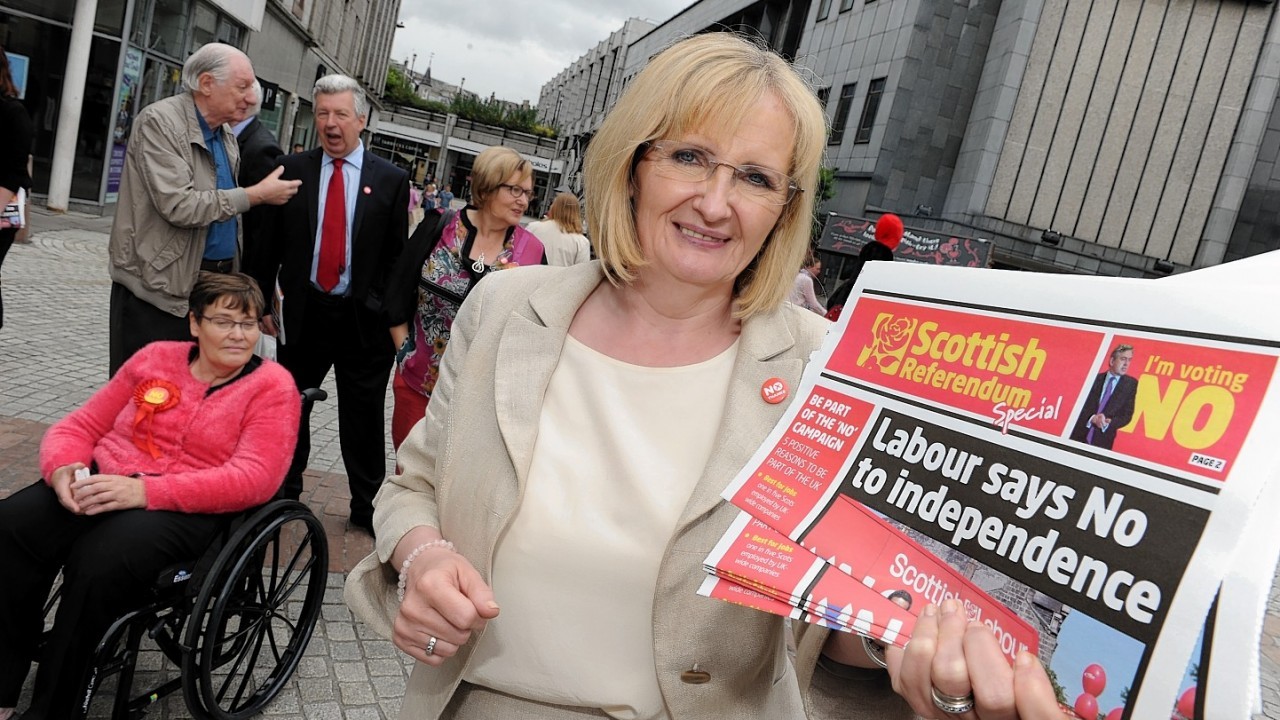 The Shadow Secretary of State for Scotland yesterday argued undecided voters are switching to the No side as September's independence referendum draws near.
Labour's Margaret Curran said on a visit to Aberdeen that she believed the Better Together campaign was winning the economic argument with its "best of both worlds" message.
The Glasgow East MP held an informal event in the city on Wednesday evening targeting female voters who had not yet made up their minds, before hitting doorsteps in Torry and talking to members of the public in the city centre.
She said: "It is very clear to me that the No vote is gaining ground.
"We have been pretty focused on undecided voters here, and when you talk to people about some of the issues we are facing, the factors that will determine their view, it is clear the SNP can't answer their questions.
"These are basic questions about the economy that Alex Salmond can't answer, on interest rates, on currency.
"I think our message, that people can have the best of both worlds, is really working."
Mrs Curran said the biggest issue for voters that she spoke to in Aberdeen was the economy, while many people were interested in enhanced devolution for Scotland.
With less than 50 days now to go until voters go to the polls, the Labour politician said there would be "no complacency" from the Better Together campaign.
She added: "We are getting nearer the finish mark, but there is still a long, long way to go."
Scottish Finance Secretary John Swinney was in Kelso yesterday, meanwhile, arguing that a Yes vote in September would help companies "improve their reach" on the world stage.
On a visit to locally-based Scotmas Group, which specialises in the design of water treatment dosing systems, Mr Swinney highlighted Scotland's export potential.
He said: "The success of Scotmas reflects Scotland's annual growth in manufactured exports – the fastest seen since 2008.
"This comes in the same week that we see coverage of new analysis showing Scotland's GDP per head is significantly better than major economies like France, Japan and the UK as a whole.
"With a Yes vote and the full powers of independence we would be able to use the full range of economic levers at our disposal to enable Scottish companies to increase their global reach."