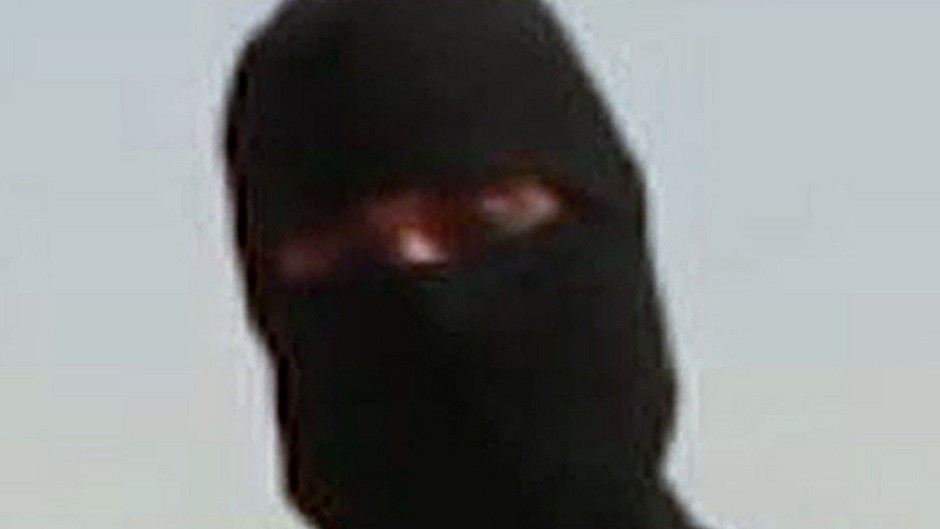 RAF fighter jets were poised last night to launch strikes in Iraq for the third time in 25 years after MPs backed action against "psychopathic" terror group IS.
Prime Minister David Cameron warned the country that the mission would take "not just months, but years" – and suggested he would also consider attacks in Syria.
MPs voted by 524 to 43 in favour of the intervention, with the SNP members among those in opposition, fearing it could be the "green light for a third Iraq war".
Aberdeen South MP Dame Anne Begg was one of 24 Labour rebels – saying she felt "very uneasy" about the strikes.
Highland MP Charles Kennedy – who led opposition to the 2003 Iraq invasion while Liberal Democrat leader – was among those who did not vote.
Tornado jets were expected to take-off from the UK's bases in Cyprus within hours of the decision, attacking strategic IS targets in Iraq such as oil refineries and military equipment.
Western leaders consider IS to be the greatest threat to security at home and abroad
The group has risen to prominence in recent months after taking control of large parts of Iraq and Syria.
It has recruited dozens of jihadist fighters from Britain – including Aberdeen-raised Abdul Rakib Amin – and recently horrified the world by releasing videos of UK and US hostages being beheaded.
The government of Iraq had requested military assistance, and air strikes had already been carried out before the Westminster vote by the US and other allies, including France, Lebanon, Jordan, Bahrain, Saudi Arabia and UAE.
Having recalled parliament to ask for MPs; support, Mr Cameron said: "The fact is that this is about psychopathic terrorists who are trying to kill us and we have to realise that, whether we like it or not, they have already declared war on us.
"There is not a 'walk on by' option, there is not an option of just hoping this will go away."
The vast majority of MPs – including Labour leader Ed Miliband – backed the motion, but many raised concerns about getting drawn into a prolonged conflict, and about intervening in Syria, where IS fighters are engaged against the dictator Bashar al-Assad.
Mr Cameron had asked MPs last year for backing to intervene in the Syrian conflict against the Assad regime, but the move collapsed after Labour pulled its support.
Yesterday, the prime minister did not rule out action in Syria, saying : "I believe that there is a strong case for us to do more in Syria, but I did not want to bring a motion to the House today on which there was not consensus."
The spectre of the 2003 invasion of Iraq also loomed large throughout the debate.
Mr Cameron said it would be different, insisting "the hallmarks of this campaign will be patience and persistence, not shock and awe".
But Angus Robertson, Moray MP and SNP Westminster leader, said: "A great many people listening to proceedings today will share all the revulsion at IS yet have a deep, deep scepticism about the potential for mission creep and for a green light for a third Iraq war."
He added: "Afghanistan – how long were we there for? In Iraq, there was the issue of WMD. Action in Libya was for humanitarian purposes, but now there is total anarchy.
"Now there is Iraq again, moving swiftly on to Syria. Where is the plan? What next? What happens after the bombing has started?"
Anti-war campaigner and Respect MP George Galloway said: "IS is a death cult. It is a gang of terrorist murderers. It is not an army and is certainly not an army that will be destroyed by aerial bombardment."
Speaking after the vote, Dame Anne said: "I'm pretty nervous about any military action, whether it was the 2003 invasion or replacing Trident.
"I feel very uncomfortable using air strikes. I just have an uneasy feeling about the whole thing."
Some north and north-east Lib Dems who voted against the 2003 invasion backed the new military action.
Sir Malcolm Bruce, the Gordon MP, said it was "arguable" that IS has been able to expand because of the failure to prepare properly in 2003.
"That does give us an obligation to help now and prevent or reduce the appalling atrocities being committed every day against civilians who do not submit to IS," he said.
Chief Treasury Secretary Danny Alexander issued an open letter to his Highland constituents last night, saying: "I am very proud of the stance that Charles Kennedy and the Liberal Democrats took against the attack on Iraq in 2003.
"Today is very different – we have been asked to help defend Iraq against an enemy that threatens the values we believe in."
Sir Robert Smith, West Aberdeenshire and Kincardine MP, said: "I voted against attacking Iraq, but that is not the same as voting not to defend it."
Of the 12 MPs in the north and north-east, Mr Robertson voted against the motion, as well as his SNP colleagues Eilidh Whiteford and Angus MacNeil, and Labour's Dame Anne.
Lib Dems Mr Alexander, Sir Robert, Sir Malcolm, Scottish Secretary Alistair Carmichael and Alan Reid voted for the motion.
Mr Kennedy, John Thurso and Labour's Frank Doran did not vote.