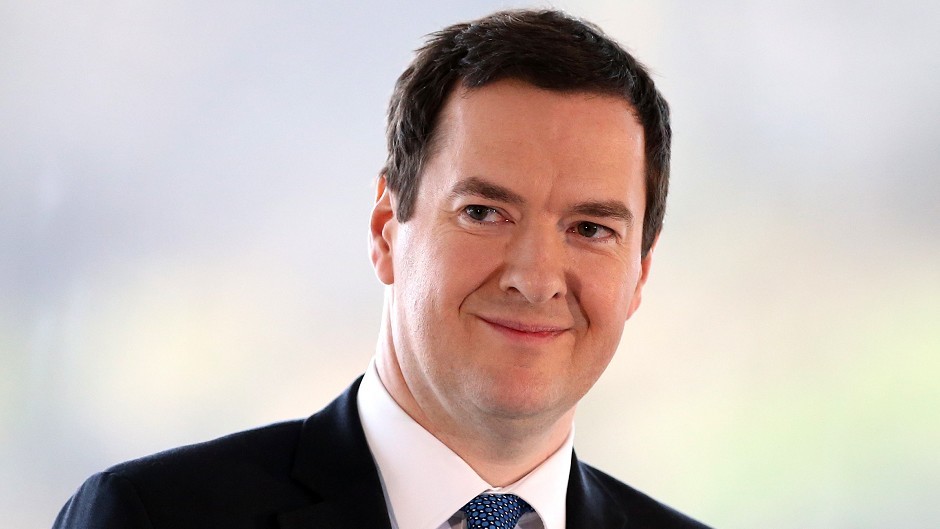 Chancellor George Osborne will today announce that he is axing the tax paid when pension pots are left behind to loved ones when people die.
He will declare "freedom for pensions" as he unveils a policy clearly designed to appeal to middle-class and "grey" voters in the run-up to the UK election in May.
Having already announced major changes to pensions rules in his Budget in March, including allowing people to cash-in their funds, Mr Osborne will go further today.
In his keynote speech to the Conservative conference in Birmingham, the chancellor will say that he plans to scrap the 55% tax that is currently charged when people who die pass on their pension funds.
It will apply to all payments made from April 2015, and is expected to cost the public purse about £150million a year.
Mr Osborne is expected to say: "People who have worked and saved all their lives will be able to pass on their hard-earned pensions to their families tax free.
"The children and grandchildren and others who benefit will get the same tax treatment on this income as on any other, but only when they choose to draw it down.
"Freedom for people's pensions. A pension tax abolished. Passing on your pension, tax free.
"Not a promise for the next Conservative government – but put in place by Conservatives in government now."
Currently, when someone aged over 75 dies, a 55% tax is levied on any unused defined contribution pension pot.
The same levy is applied when an individual aged under 75 dies, if their pension pot is already in a drawdown account.
Only spouses and financially dependent children under the age of 23 are currently exempt from the tax.
In the future, when someone over 75 dies, beneficiaries will only have to pay their marginal income tax rate, normally 20%.
When an individual under the age of 75 dies they will be able to give their pension pot to any beneficiary they nominate completely tax free, including if the pension is already in drawdown.
In his speech, Mr Osborne is also expected to contrast Tory and Labour economic plans.
"The idea that you can raise living standards, or fund the brilliant NHS we want, or provide for our national security without a plan to fix the economy is nonsense," he will say.
"It's the economy that builds houses. It's the economy that creates jobs. It's the economy that pays for hospitals. It's the economy that puts food on the table.
"That's why it's the economy that settles elections. And the Conservatives are the only people in British politics with a plan to fix the economy."