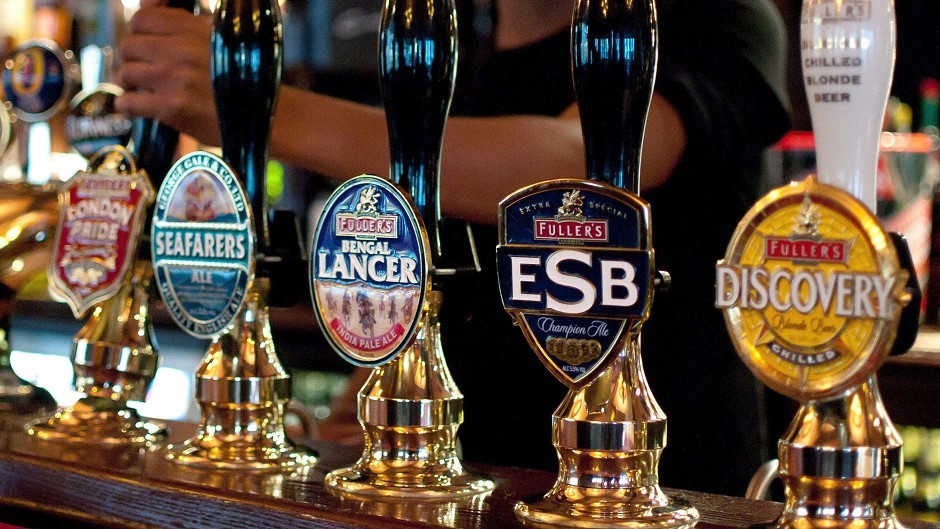 A new study has found that almost a fifth of Britain's pubs have closed down in the last few years because of tax and red-tape.
The report by the Institute of Economic Affairs think tank showed that the number of bars had plummeted from about 58,000 to 48,000 since 2006.
As well as a shift in culture towards drinking at home and healthier lifestyles, it blamed the "downward spiral" on the policies of both the Scottish and UK governments, such as the smoking ban and alcohol duty rises.
Solutions the group recommended included halving alcohol duty, cutting VAT from 20% to 15% and introducing a lower rate for food sold in pubs, and relaxing the smoking ban to permit smokers to use ventilated rooms.
Christopher Snowdon, the author of the report, said: "British pubs may be suffering from long-term cultural shifts, but government policies have hugely exacerbated this trend.
"Taxation and regulation have been the leading causes of the decimation of the UK pub industry since 2006.
"Taxes must be lowered, and one-size-fits-all policies like the current smoking ban must be reconsidered if we are to temper the rate of decline of the British pub."
George MacLean, owner of the Castle Tavern and The Phoenix in Inverness, confirmed that the industry was under pressure.
"I've been in this business for quite a long time and it's certainly going through a phase where it doesn't get any easier," he said.
"Legislation and the costs have been going against us and we've got to weather the storm.
"Rates are a big issue. You go and try and build a business up and then they clobber you.That's something the government could look at."
Colin Cameron, owner of Aberdeen's Masada, Kirkgate and Bridge bars and director of the City and Shire Licensed Trade Association, said: "The smoking ban obviously had an effect.
"I think drink-driving laws as well, going back 10 years.
"But the thing that's had a real effect is that every company that goes around now has a no drink policy. I can see a change during the day, where previously guys would come in for a pint at lunch, that has stopped.
"People aren't coming in to watch European football during the week either. We pay a heavy price to broadcast the Champions League but more people will go to the supermarket, buy a pack of beer and get their mates round.
"The other thing is a health issue. I think people are more concerned about health. I see guys that have been coming to the pub for 30 years who are drinking less because, you know, they want to stay around.
"I think some places are overpriced as well, although I wouldn't include ourselves in that."