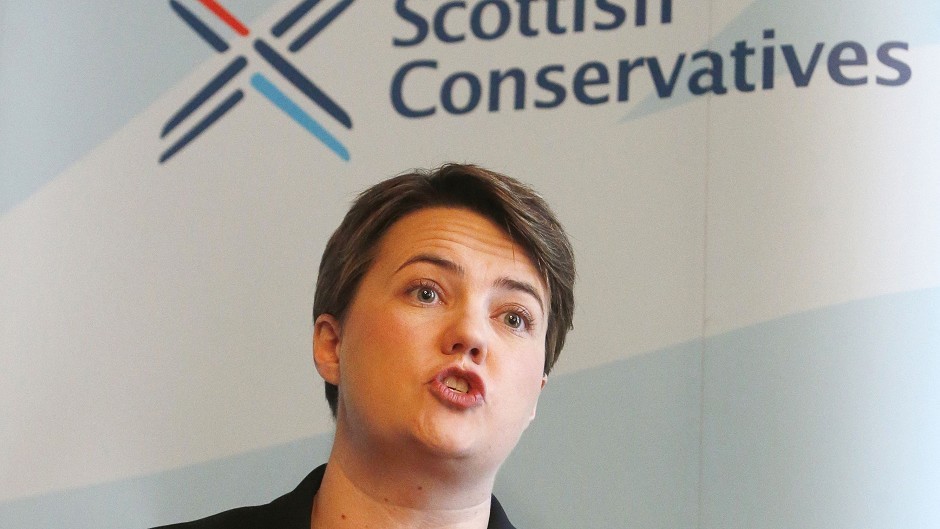 Scottish Conservative leader Ruth Davidson has dismissed talk of a pro-UK alliance to prevent Alex Salmond returning to Westminster.
Liberal Democrat leader Willie Rennie suggested this week that voters who united behind the Better Together banner during the referendum campaign should back his party's candidate Christine Jardine in next May's election.
However, Tory leader Ms Davidson said there should be no suggestion of joint working to defeat the SNP, which the bookies have installed as favourites to win the Gordon seat.
The Conservatives have selected local businessman Colin Clark as their man in the UK parliamentary race.
Ms Davidson MSP said: "The Scottish Conservatives will be fighting – and fighting hard – in every corner of the country at the general election, including Gordon.
"The ballots people cast in May are to decide who is Prime Minister of our United Kingdom – it is not a re-run of the referendum.
"So, just as Yes Scotland will not stand joint candidates, neither will the parties involved in Better Together.
"Colin Clark is a local farmer and businessman who will be a strong voice for Gordon in the Commons, supporting David Cameron and the Conservatives' efforts to fix our economy."
Ms Davidson argued that Mr Salmond's plan was to "support" Ed Miliband. The SNP politician said last weekend that he may be willing to work on an issue-by-issue basis with Labour in the event of a hung parliament.
Polling experts have predicted that the SNP could win enough seats to become third largest party in the Commons in May.
However, Ms Davidson insisted that people in the north-east would reject the former Banff and Buchan MP.
She said: "The reason the people of Gordon voted so decisively to keep the UK together in September, was because they wanted a UK parliament that worked for them.
"They don't want a wrecker as their MP, which is why Colin Clark is the best candidate to beat Alex Salmond here in May."