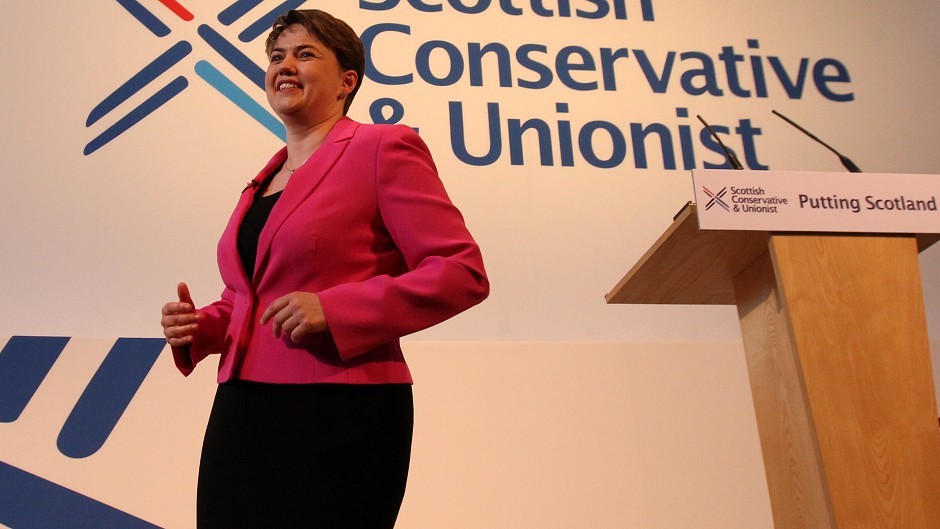 The Conservative's record in office looks set to form the central plank of their general election campaign.
Scottish Tory leader Ruth Davidson said opposition claims that the party only looks after its own and those in power were "utter nonsense"
Vowing to take the fight to her opponents, she declared: "I'm not prepared to see our record trashed by half truths and lazy assertion."
At the launch of the party's general election campaign in Edinburgh yesterday, she said voters should hear about their record – the creation of 174,000 Scottish jobs, 56,700 jobseekers who had come off benefit, and 37,600 new businesses since 2010.
The audience heard that employment was at its "highest ever", minimum wage was up 3%, ahead of inflation, 261,000 people had been taken out of paying tax altogether and the Office of Budget Responsibility had confirmed that household incomes were now higher in real terms than when the Conservatives came to power.
"Lets not take lectures from the SNP and Labour on how we improve the lives of millions," Ms Davidson said.
"Let's not hear any earnest lessons about economic competence from Ed Miliband, the man who forgot to include the deficit in his budget speech."
In dig at Alex Salmond who is promoting his book, she said: "And let's absolutely refuse to take lectures on social justice from politicians on six figure book deals quaffing pink champagne".
Ms Davidson said she would prefer to see a minority Conservative government than a coalition.
Her comments follow reports that David Cameron could favour a deal with another party rather than attempt to run a minority government.
When asked about a scenario where the Tories did not win a majority, Ms Davidson said: "I think I would prefer a minority government, and we've seen in Scotland how that can work.
"A Tory majority doesn't look likely right now … but we are working towards it, and we will continue to do so. We have seen, not least in Scotland in 2011, that the last six weeks can completely change the numbers. There is a lot of politics to go between now and May 7."