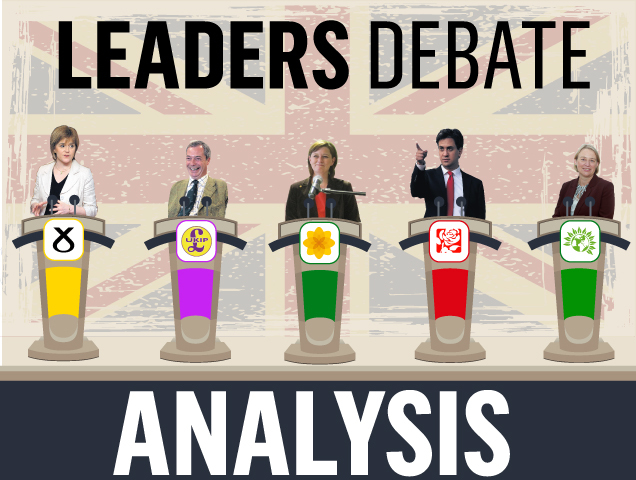 We take at quick look at the high points and the low points for each of the five leaders at this evening's debate…
Nigel Farage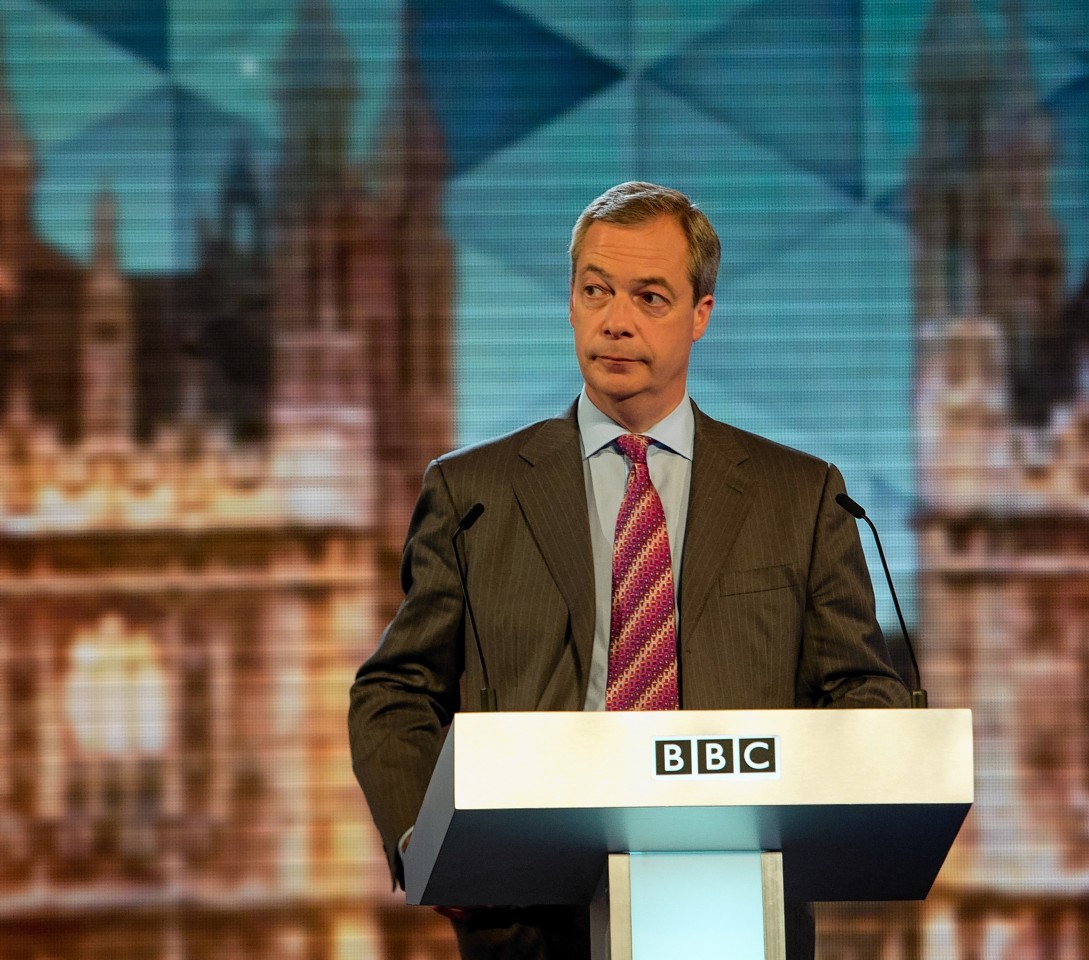 High: The Ukip leader got one of the first cheers of the night with a promise to cut overseas aid and EU contributions to get the nation's debt down for future generations.
Low: But he didn't make himself popular with his dig about the "remarkable audience even by the left-wing standards of the BBC". This came after his comments about immigrants putting pressure on housing were greeted with mutters.
Ed Miliband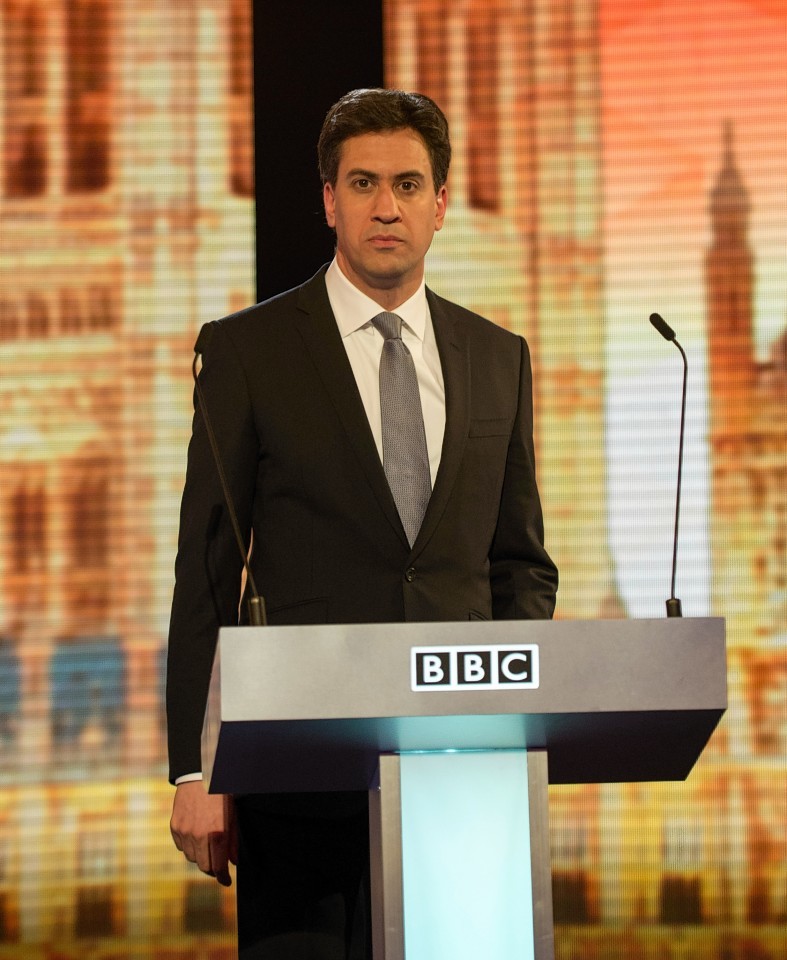 High: Telling Nigel Farage: "The problem I have with you Nigel is you want to exploit people's fears rather than address them."
Low: As many had predicted, he spent a lot of time under fire from all the others.
Nicola Sturgeon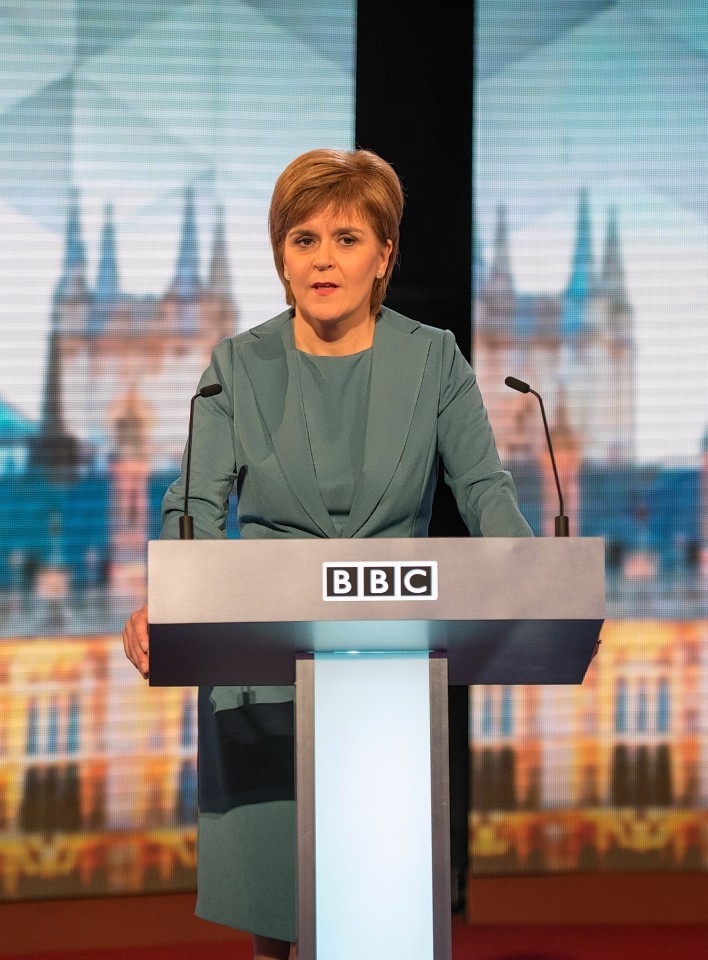 High: Another good night for the SNP leader. She won whistles and whoops of delight from the audience when she asked Ed Miliband if he would rather see David Cameron return as Prime Minister than work with the SNP.
Low: Her arguments that voting SNP would help get rid of the Tories did not convince everyone.
Leanne Wood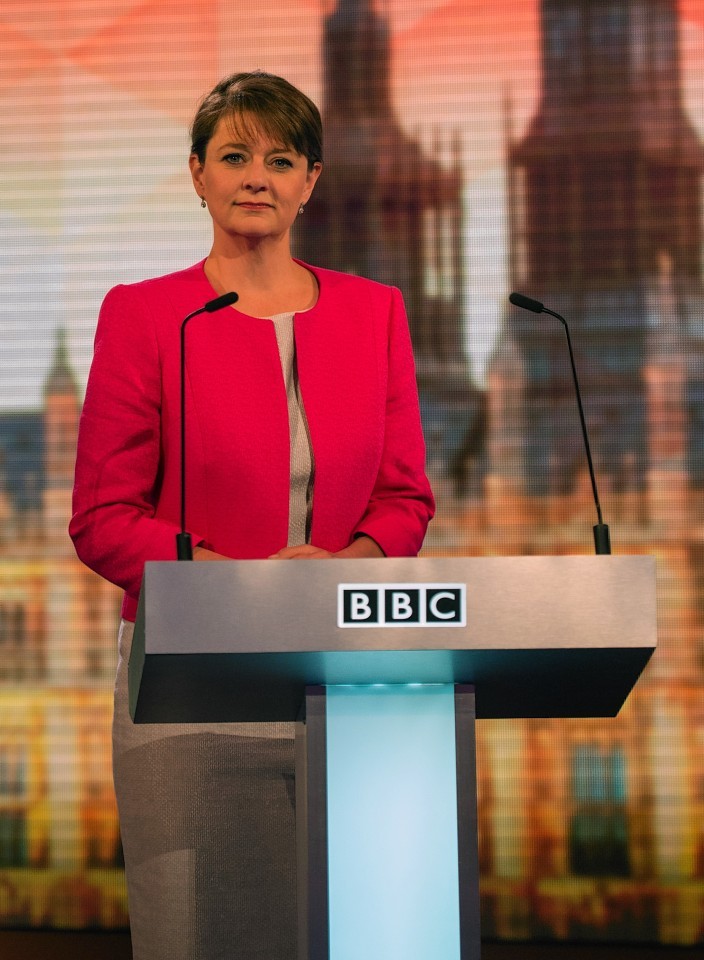 High: Telling Nigel Farage "You abuse immigrants and those with HIV, and then complain that you get abuse" – a well-timed follow-up to the Plaid Cymru leader's blow at the previous debate when she said he should be "ashamed" for complaining about foreigners with HIV in the NHS.
Low: Viewers on Twitter criticised her for looking at her notes too much while she was speaking.
Natalie Bennett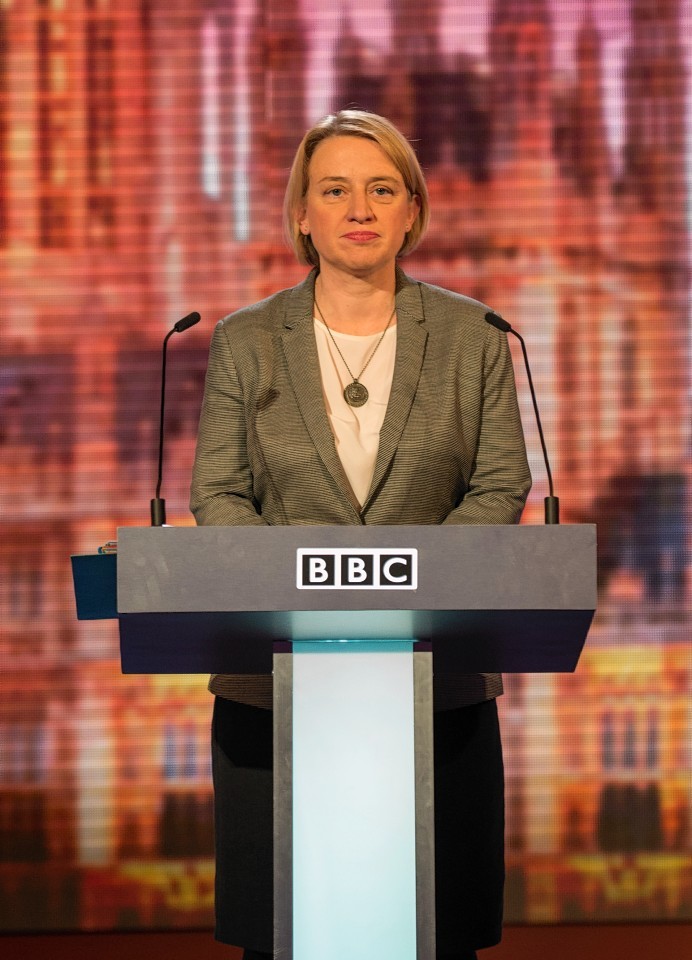 High: The Green Party leader's comment about Saudi Arabia fuelling conflict in the Middle East went down well in the studio.
Low: Praising her party's sole MP Caroline Lucas repeatedly will not help her step out the shadow of the former party leader.