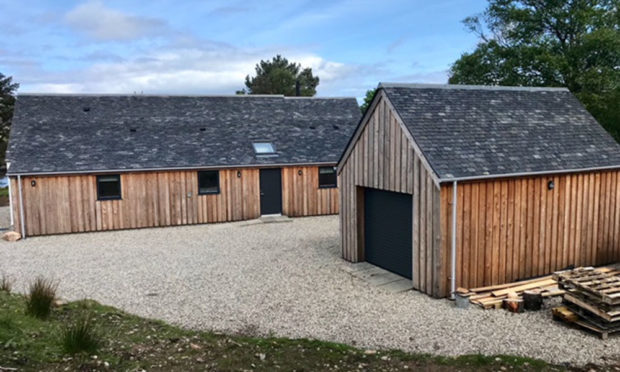 Highland Slaters is celebrating 40 years in business this year. The traditional slating company was established by James MacRae Sr in 1978 and today specialises in all aspects of traditional and modern roofing.  Here, to mark the 40th anniversary of this Highland success story, we speak to James MacRae Jr, the founder's son, as he looks back to when he first began working with his Dad as an apprentice. James, who now runs Highland Slaters, also celebrates the successes of the family-run firm and reveals his hopes for the future of the business.
"I remember being with my father as a young boy on many jobs, initially he worked away just himself then his brother Richard joined the business. I left school in 1985 and immediately went to serve my apprenticeship with them," James said.
After completing his apprenticeship, James left the family business to gain experience elsewhere. He said it was during these years he gained a wealth of knowledge about the industry, and added: "I got to know many tradesmen and characters, including Willie Sharp (Grays Roofing); Alistair MacLean (Maclean Plastering and Roughcasting); Jimmy Still (North Eastern Slaters) and also spent time with Saunders and Stewart Plasterers, Inverness. During this time, I gained invaluable experience and enjoyed working with them all – it's really thanks in part to them that I am where I am today.
"I returned to Highland Slaters in 1995 to help out after my father had taken ill. Since then the company has changed although the standard of workmanship and service my father set (and his father before him) are still very much at the forefront of what we do.
"The business has now grown and employs six people and my father is enjoying his well-earned retirement. Following his retirement from his own business, Richard has joined us on a part-time basis – he enjoys working with the young apprentices and sharing his knowledge and experience – and we all enjoy his company."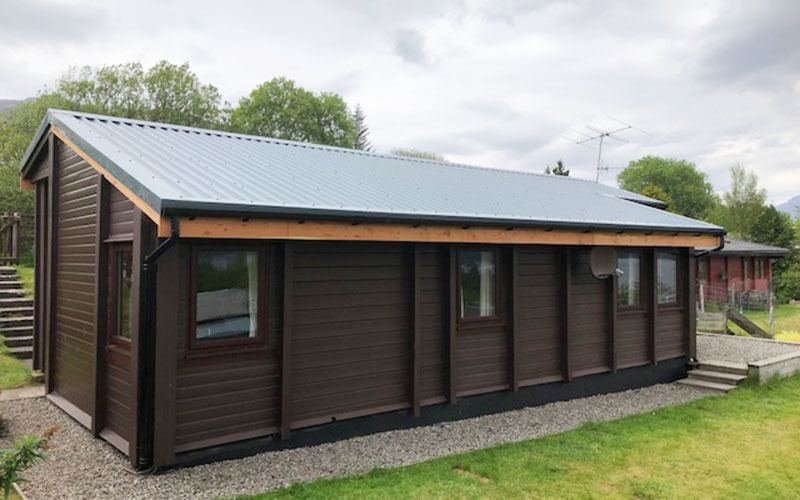 Today, much of the work carried out by Highland Slaters is for private clients, mainly on re-roofing projects at private dwellings. They also take on conservation projects including natural slate, tiles, roughcasting or lime pointing. The team at Highland Slaters are also experienced in modern roofing systems i.e. box profile metal sheeting, PVC or Bitumen flat roofing and everything from roof joinery from trusses to new PVC roofline.
James reveals that "every day is different and each job has its own challenges" but the team at Highland Slaters continue to pride themselves on their strong work ethic and workmanship.
"Any business needs apprentices to enable it to carry on into the future and I believe it's important to pass on your experience and skills," says James.
"I encourage apprentices, such as Mark Williamson. Mark has been with our company since he left school 17 years ago, and is now an experienced tradesman who has risen to the position of Foreman.
"I would also like to mention David Reid, who started at Highland Slaters as a mature apprentice and is now is in his final year. Harrison Wright is also doing his apprenticeship and is now in his second year splitting his time between site work and training at Arbroath College. We are all delighted that Harrison has recently been awarded CITB Apprentice Slater of the Year. Also in the team is Paul Skinner who has been with Highland Slaters on and off for several years – let's just say he's one of life's characters!"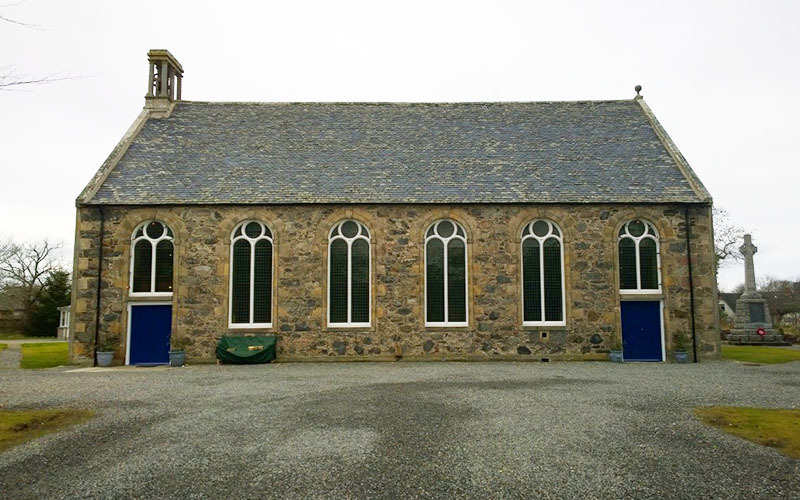 Besides building on the success of Highland Slaters' last 40 years, James is also director of Highland Slate Supplies, which is a sister company and was established seven years ago. Highland Slate Supplies is involved in the demolition of buildings and is skilled in the removal of slates which are carefully stripped, selected and palletised before being taken to the company's yard.
With one of the largest stocks of reclaimed roofing slate in the north of Scotland, Highland Slate Supplies has steadily built up a healthy customer base – and has been involved in a number of high profile projects, as James explained: "Demand for reclaimed slate has increased over the years and we have established good working relationships with other roofing companies, not just locally, but from all over Scotland.
"We are proud to have been able to source slates for these companies. Most notably, we supplied all the reclaimed slate for the refurbished Glasgow School of Art and Stirling Highland Hotel. We have supplied slates to projects in many places including Islay, Jura, Wick, Orkney, Aberdeen, Glasgow and Edinburgh."
In terms of the future James says he looks forward to continuing to work on projects in a variety of places and seeing his team gain experience on all kinds of different projects, and added: "It's really interesting seeing the diverse projects being undertaken and seeing an old worn out roof being replaced by a quality new roof!"
"All things work together for good to them that love God" (Romans 8:28)