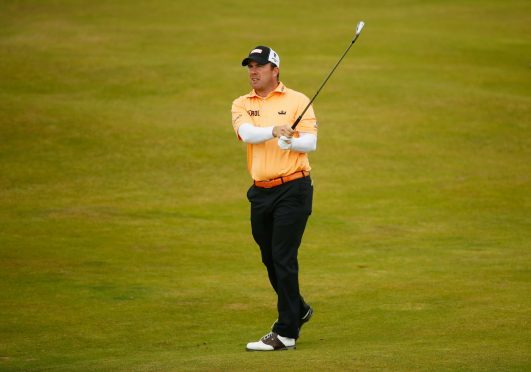 Aberdeen's Richie Ramsay is in the position to turn his childhood dream of becoming an Open champion into reality after a gutsy second round at Royal Birkdale.
The 34-year-old is right in the mix at the halfway stage of the 146th Open championship after following up his opening 68 with an admirable level par 70 in difficult conditions.
It is only the third time in seven attempts that Ramsay has made the cut at the Open but he is well on course to surpass his best finish at the game's oldest major, a tied 58th placing at Muirfield in 2013.
He said: "I've ticked one of the boxes now, to mix it with the top guys in the world over two days in a major. It's something I'm proud of. I've worked hard and it's taken years.
"Now I need to continue to work hard.
"It would be great to be in contention on Sunday.
'This is some of the best golf I've played this year.
"I'm not going to lie. It's pretty cool being in contention at the Open, isn't it?
"You grow up with that ten-footer on the putting green, pretending it's to win the Open.
"I'm fortunate to be in a position to compete for it, which is something I haven't done – but needed to do.
"I wanted to prove I could compete with the best in the world in a major.
"I've done that for the first two days. Whether I can do that for the next two days, I will just try my best."
Ramsay believes fatherhood has been a major factor in helping him deal with some of the pressures that come with professional golf and the Aberdonian would love nothing more than to take the Claret Jug home to 16-month old daughter Olivia.
He said: "Being a parent has calmed me down a bit. I definitely don't take things for granted as much and I'm a little bit more patient. Olivia teaches me that.
"I think it settles you down as a person and it takes your mind off golf.
"I was very one-dimensional when I was young. If golf wasn't going well, life wasn't going well.
"Now, when I come around the corner, she's there.
"Last Sunday, I had a bad finish at the Scottish Open. I walked into the players' lounge and Olivia clocked me from about 20 yards.
"The hands went up and the smile went on her face. That's just magic. It cheers you up.
"When she smiles, I smile.
"It's great having her here this week – and giving me a good dose of perspective."
Ramsay knows he is only at the halfway stage and a huge amount of golf is still to be played over the final 36 holes at Royal Birkdale.
But dare he dream of emulating fellow Aberdonian Paul Lawrie who won the Claret Jug in a play-off at Carnoustie in 1999?
He said: "It was definitely an inspiration. I remember watching it. I remember the four-iron on 18.
"That was an incredible shot under the biggest pressure, on the hardest hole you will play in a major.
"It was really something that I noticed and picked up, used as motivation to do well.
"But for now I just want to focus on trying to execute my shots.
"I committed to everything I hit today and the end result was good.
"I need to stay in the moment, stick to the process and be positive."
Ramsay tees off for his third round at 3.35pm alongside Canadian Austin Connelly.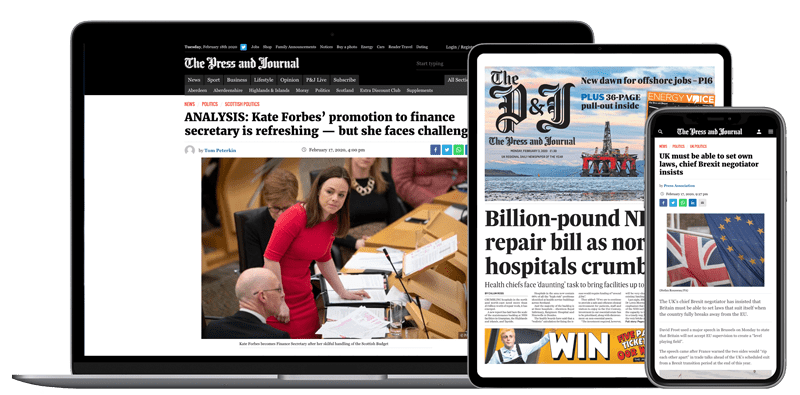 Help support quality local journalism … become a digital subscriber to The Press and Journal
For as little as £5.99 a month you can access all of our content, including Premium articles.
Subscribe