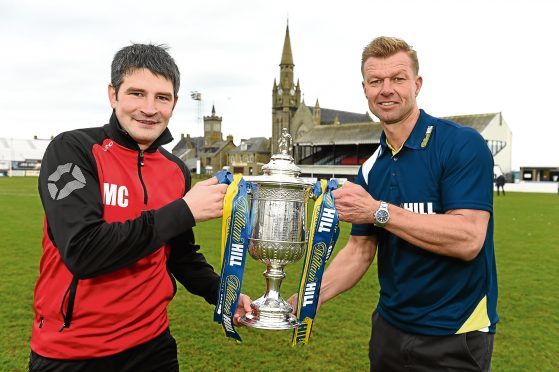 Fraserburgh manager Mark Cowie was delighted with a confidence-boosting win before his men face Rangers in the Scottish Cup on Wednesday night.
Cowie said: "I felt a 6-1 win did flatter us a wee bit but I still think we were the better team overall.
"Forres haven't played a lot lately either and were the better side for the opening half hour, they caused problems from set-plays but we finished the first half stronger.
"We were lucky to go in 2-1 up but in the second half we turned up as we tend to do and we were clinical, that was the difference, we've played like that for quite a lot of the season, miss eight or nine chances and score one, whereas today we have had eight or nine and scored six."
With the Rangers game in mind, Cowie added: "We've not picked up any injuries, even though we had three or four last-minute blocks and bodies were getting thrown in for 50-50 tackles. There was no holding back with the Rangers game in mind."
Mechanics manager Charlie Rowley was critical of referee Chris Phillips's performance and said: "The referee came and apologised to me before the game, he told me that he was normally an assistant at a higher level but, with Liam Duncan getting injured, he was drafted in. I think his performance showed he's best being an assistant.
"The scoreline would suggest that it was a comfortable Broch victory, but it was far from it, but the referee had a massive bearing on the outcome of this game.
"We took the lead and were the better team for the first 25 minutes of both halves when we looked more comfortable than the Broch, but they upped their game and were at their ruthless best today in terms of taking their chances, and when we were on top we didn't really capitalise."