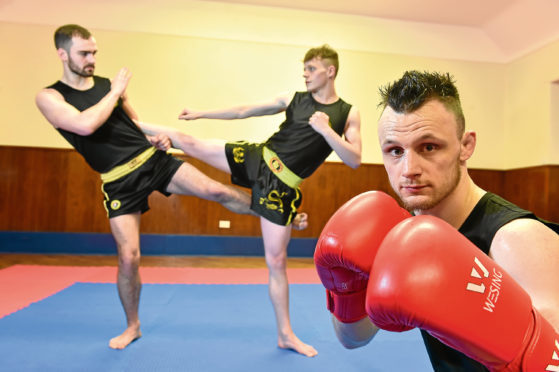 Three Peterhead kick- boxers will head to the national sanda championships in March with aspirations of bringing home medals.
Sanshou UK, based at the Rescue Hall in Peterhead, will send Ryan Donald, Phil Duthie and Andrew Lumgair to Crawley, West Sussex, and Donald has high hopes for the trio.
A training session with the Great Britain Sanda Team coaches has stood them in good stead, with Donald – the club head coach – already a four-time champion at the national competition.
The intensity levels will be ramped up as Donald seeks to prepare himself and his team-mates for a push for medals next month. He said: "Considering it's Andrew and Phil's first tournaments, it would be a great achievement for them to come away with medals. Phil has come over from Muay Thai and, while his stand up kickboxing is really good, he was lacking a bit with his takedowns. But he's improved that massively over the last six months.
"With four or five weeks to go, it's got to the point where there's no new techniques I can teach them.
"They'll have three or four fights a day so they need to prepare for that. You don't want to show your hand too early if other fighters are watching your first fight and it's down to body conditioning, different techniques and mentally getting your body to do what you want it to."
Donald is a member of the GB Sanda Team and pulled some strings to get national coaches Nick and Paniko Evagorou to Peterhead to put the team through its paces. He added: "Usually, these sessions are held in London but, as I'm a member of the team, I managed to convince them to come here. There was a lot of positive feedback from the sessions and there's a lot they can take into the upcoming championships."
The club has secured sponsorship from health and safety consultants Paterson HSE in the lead up to the tournament, with funding going towards accommodation and flights.
The national sanda championships, organised by the British Council for Chinese Martial Arts, are at the K2 Leisure Centre, Crawley, on March 3.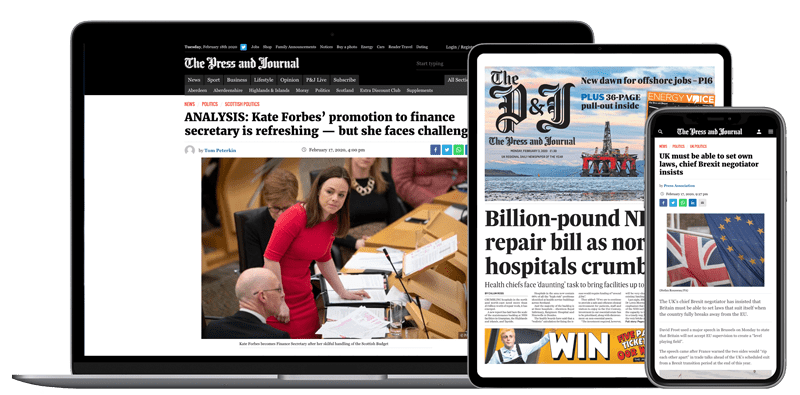 Help support quality local journalism … become a digital subscriber to The Press and Journal
For as little as £5.99 a month you can access all of our content, including Premium articles.
Subscribe